Tried and tested
Traditional data resellers need to dispel their irrational fears of being left behind as the voice application wave swells. The...
This Article Covers
RELATED TOPICS

Download this free guide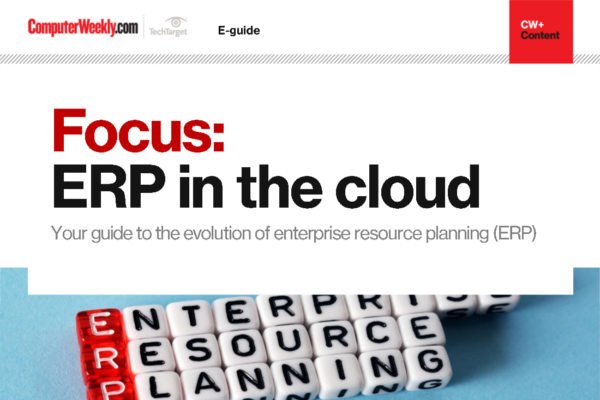 Are you keeping up with the ERP evolution?
Read about the new best practices for the ERP systems and how to tackle the growth of ERP integrations.
By submitting your personal information, you agree that TechTarget and its partners may contact you regarding relevant content, products and special offers.
You also agree that your personal information may be transferred and processed in the United States, and that you have read and agree to the Terms of Use and the Privacy Policy.

Traditional data resellers need to dispel their irrational fears of being left behind as the voice application wave swells. The bottom line is that the concept behind selling VoIP is the same as any other



Voice over Internet Protocol (VoIP) is the most important technology driver to hit the voice market in a decade. Voice has become just another application, albeit the most important application of all, on the enterprise network.

Networking voice over DPNSS via megastream seems very 'old hat' now that dynamic bandwidth allocation over the whole resource is on offer, mixing voice and data together in an IP environment.

VoIP is attractive to end-users for many reasons, although there is no 'killer application' as yet. Instead, there is lower TCO, seamless CTI, low-cost applications formerly only available to large corporations, a robust and proven protocol, indeed a whole host of factors that add up to a very compelling value proposition.

Ultimately, VoIP will provide a much lower product cost than metal boxes full of inherently fragile PCBs, although the industry needs to recoup high R&D costs before we see wholesale cost reduction.

Joining the race
Most significantly, VoIP has provided an entry point to the voice market for the IT industry. New players, from manufacturers like Cisco and 3Com to resellers, are seeing profitable opportunities beckoning.

Networking so that they too may play their role in the exploding convergence market. But traditional customers are nervous they may be left behind in the race for this new style of business, and many data resellers seeking training and advice are showing an almost pathological fear of voice technology.

The truth is that selling VoIP remains the same in concept as selling anything: 'profit' is sold to the end-users by utilising new technology to help them carry out their business faster and smarter.

We are riding a replacement wave that will see over 90 per cent of all voice systems replaced by VoIP solutions over the next seven years.

New and improved
The 'new' entrants to the voice market have a very real problem on their hands in that their only proposition to customers is based on wholly new technology.

They have to persuade customers that this new technology is so valuable that it is worth losing 90 per cent of the functionality of their existing PBX. What is more, these new entrants find it very difficult to provide the toll-quality voice trans-mission that the 'legacy' manufacturers have been providing for years.

Spread the word
Resellers should be giving their customers this message: "Buy a superb PBX, rich in feature set and call control and with voice transmission quality that is an industry bench-mark. "IP? Yes, naturally our platforms utilise this robust and cost-efficient protocol. Let us demonstrate the additional benefit you can derive from telephony that is totally converged with data and video."

Tried and tested
If the salesman has a problem converting leads with this approach, then perhaps he should be selling something less challenging. It is time for the industry to treat IP for what it is - a tried and tested technology that will trigger a new wave of replacement sales and opportunities for us all.

Let's lose the starry-eyed approach that, in the end, unnerves end-users and prejudices the sale.

by Edna Keneally, director of sales, UK indirect channels, at Mitel Networks
Contact www.mitel.com
Read more on Business applications