The growth of e-broking in the UK
A recent report from financial body the Association of Private Client Investment Managers and Stockbrokers (APCIMS) says online...
This Article Covers
RELATED TOPICS
A recent report from financial body the Association of Private Client Investment Managers and Stockbrokers (APCIMS) says online broking now accounts for 22% of total "execution-only" trades (that is trades via a broker without any sort of advice or management services)



To put this into perspective, in 1999 a total of 20.4 million trades were made for "private clients", that is people acting alone rather than as part of a trust fund.

The report goes on to say: "The growth in online trading looks certain to continue, as the number of online accounts is still growing, new firms are continuing to enter the marketplace and public interest remains high."

Download this free guide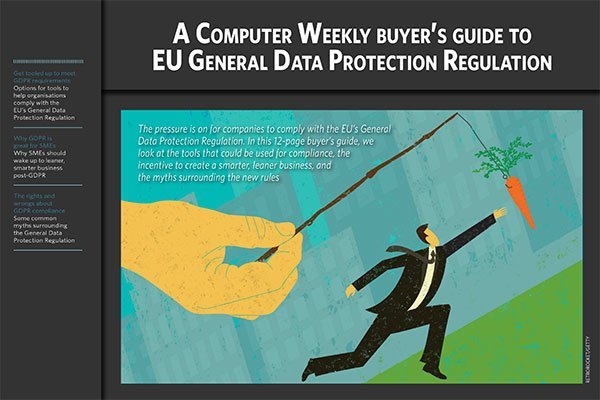 Computer Weekly's Buyer's Guide to GDPR Part 2
In this 12-page buyer's guide, we look at the tools that could be used for compliance, the incentive to create a smarter, leaner business, and the myths surrounding the new rules.
By submitting your personal information, you agree that TechTarget and its partners may contact you regarding relevant content, products and special offers.
You also agree that your personal information may be transferred and processed in the United States, and that you have read and agree to the Terms of Use and the Privacy Policy.
Deborah Fowler, a spokeswoman for the industry watchdog the Financial Services Authority, says online trading in the UK peaked at the beginning of this year when interest in online trading was fuelled by the goldrush to snap up high-tech company shares. Following the crash in technology stock prices and the rationalisation that ensued, the growth in online trading has become far steadier.
Despite the increased popularity of online trading in the UK, it would be an exaggeration to say it has reached mass appeal. This is reflected in the amounts traded online. Andy Thompson, operations manager at the APCIMS, says research shows the average trade online made by UK traders is £5,700. "But," he says, "as the volume of trades grow, the average values of trades have been falling."
In fact, a survey of APCIMS members and the London Stock Exchange projects that online trades in the third quarter of 2000 have come in at an average of £3,000.
E-trading in Europe
Another report, Asset Gathering in Europe by investment bank JP Morgan, finds that while many analysts consider that established banks should win the battle for online brokerage, this is not the case. With the exception of Sweden, most of the leading players are either specialists or the offspring of specialist firms.
The report goes on to say that the rise in e-trading is symptomatic of the emergence of an "equity" culture, which is being formed by the movement of three "Tectonic plates".
Changing consumer behaviour: rising levels of wealth, the strong performance of equities and increased consumer sophistication are encouraging more risk taking. In particular, the shift of responsibility for pensions from the state to individuals is driving demand for higher-yielding equity-based products. The affluent and "mass affluent" are the sweet spots of this change and represent about 75% of total investable assets.
E-finance: technology is revolutionising the manufacturing, administration and distribution of investment products. For instance, from January to October 2000 the number of online discounts brokerage accounts in Europe has more than doubled from 1.4 million to over 3.1 million. E-finance has enabled the creation of new business models while demanding a transformation of existing organisations; the pace of change is proving to be destabilising for many.
Regulatory change: privatisations, a change in the tax status of many investments products and macro-economics shifts such as declining interest rates are driving an increased interest in equity-based savings. Deregulation is enabling the creation of a pan-European market, which is propelling a wave of mergers and acquisitions and start-ups, while it is also making financial services product and marketing driven.
Read more on E-commerce technology