The BSkyB's the limit
E-business Review reports on how TV company BSkyB used customer relationship management software to reduce customer churn and cut...
This Article Covers
RELATED TOPICS

Download this free guide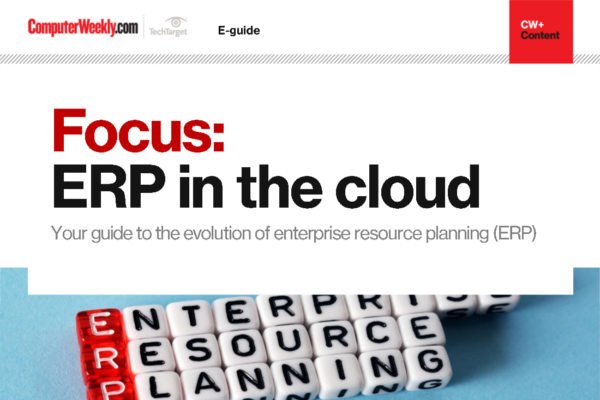 Are you keeping up with the ERP evolution?
Read about the new best practices for the ERP systems and how to tackle the growth of ERP integrations.
By submitting your personal information, you agree that TechTarget and its partners may contact you regarding relevant content, products and special offers.
You also agree that your personal information may be transferred and processed in the United States, and that you have read and agree to the Terms of Use and the Privacy Policy.

E-business Review reports on how TV company BSkyB used customer relationship management software to reduce customer churn and cut campaign time.



The UK subscription-based TV programme market has boomed in the past 10 years and the number of players in the marketplace has increased dramatically. But when satellite broadcaster Sky was formed in the late 1980s it faced minimal competition. What competition there was largely evaporated when the company merged with rival British Satellite Broadcasting to form British Sky Broadcasting (BSkyB) in 1989.

Over the years this first-mover advantage has served Sky well but as the competition has increased the company has had to follow the old dictum "adapt or die".

When cable TV companies entered the market in the 1990s, offering fixed-line telephony services in addition to subscription TV services, customer loyalty began to wane and finding ways to retain customers and attract new ones became increasingly important.

BSkyB's plight was exacerbated by the fact that it was obliged to sell some of its channels to the cable channels. "We were forced to give away our programming crown jewels," says Andrew Day, head of database marketing and analysis at BSkB.

Attracting customers
The problem came to a head in the late 1990s. To attract new customers BSkyB was giving away free satellite dishes and to win back old customers it was offering special deals such as a month's free service. Apart from the loss of revenue there was another major side effect. "[Customers] realised that if they were disloyal they would get discounts," says Day. "We were actually rewarding disloyalty."

By 1998 BSkyB had 3.5 million customers but churn was running at about 18% per year. This meant that the company had to attract that number of new or repeat customers just to stand still. "Analogue was getting long in the tooth," says Day, so the company decided to move to digital broadcasting. By the time the switch was made in October the number of customers was down to 3.3 million.

The move to digital meant that BSkyB had not only to retain customers and attract new ones, but also to encourage them to convert to the digital service. And just a month later it was faced with new competition from ONdigital, the forerunner to ITVDigital. BSkyB realised that it needed to improve the basis of its marketing campaigns and to achieve this it turned to customer relationship management (CRM). The previous system for running marketing campaigns was very labour-intensive, says Day.

The company would extract customer-related data from its Oracle 8 database at the head office in Osterley, Middlesex, and send it to a management information services centre in Livingstone, Lothian. It would then be interpreted by Oracle programmers before being sent back to Osterley to form the basis of a marketing campaign. It was taking BSkyB five days to plan, create and execute a campaign.

Another problem was that the staff at Livingstone were techies and had no awareness of marketing. The marketing team at BSkyB wanted to bring the process back under the control of the marketing department.

The company looked at a number of products before deciding on a campaign module from CRM software supplier Xchange. Day says the decision was based on two key factors. Architecturally, the CRM module fitted well with the company's existing system. And it was user friendly, so it could easily be run by the marketing staff at Osterley.

The CRM module went live in February 1998 when BSkyB was still using analogue systems. Within three days of the software being installed the company was extracting data for use in a campaign. "We just cracked on with it," says Day. "To say it was 'plug-and-play' would be a bit of an exaggeration but it wasn't far off."

Before the CRM module went live, Xchange staff spent a few days training Sky employees at Osterley and Livingstone and at the Xchange offices in London. Since then the two companies have periodically evaluated the performance of the product to make sure that it is being optimised by BSkyB. The CRM module has required refinements as the database has grown. The core software has been upgraded once and there have been minor updates and patches applied to it in between.

Switching to digital
The £500,000 spent on the CRM system looks small compared to the £2.4bn the company invested in the change to digital, and Day is reluctant to give a cash projection for its return on investment, but he says the company is happy with the results. "It is not a pounds, shilling and pence thing," he says. "It is to do with our ability to react to the market quickly."

He also points out that the success has not just been down to the software. "It is a little about the software and a lot about the people who use it," he says.

As well as the efforts of the marketing staff at BSkyB the support provided by Xchange "is worth millions of pounds of software".

The CRM module has helped BSkyB cut the time taken to execute a marketing campaign from five days to one, enabling it to run between six and eight campaigns a week this year. The company is now considering strengthening its relationship with Xchange by adopting its Xstatic e-messaging service.

BSkyB's customer base, which hit a low of 3.3 million has since increased to more than 5.5 million. "Churn is very low for our digital product even though the competition is greater," says Day. "We have really leveraged that first-mover advantage."


Benefits
Time to deployment for campaigns has been reduced from five days to one
The system is owned and controlled by marketing staff
It is easy to use and requires little training
Key IT staff have been freed up for other projects
Read more on Business applications