Storage resellers: Trust is the key
Storage resellers must be trustworthy, knowledgeable, well connected to vendors and possess accreditation. Analyst Andrew Buss addresses the key questions to consider when working with a storage reseller.
A storage reseller can be a vital partner for organisations embarking on a storage infrastructure upgrade. They should possess the skills and the vendor connections to help you design and implement the storage you need for your business. Some of them will also help specify and supply not only storage, but servers, networks and communications. But how do you find and select a reliable storage reseller that is suited to your needs?

In this interview, SearchStorage.co.UK Bureau Chief Antony Adshead speaks with Andrew Buss, service director at Freeform Dynamics, an analyst and consulting firm, about the key steps in selecting and working with storage resellers.

Download this free guide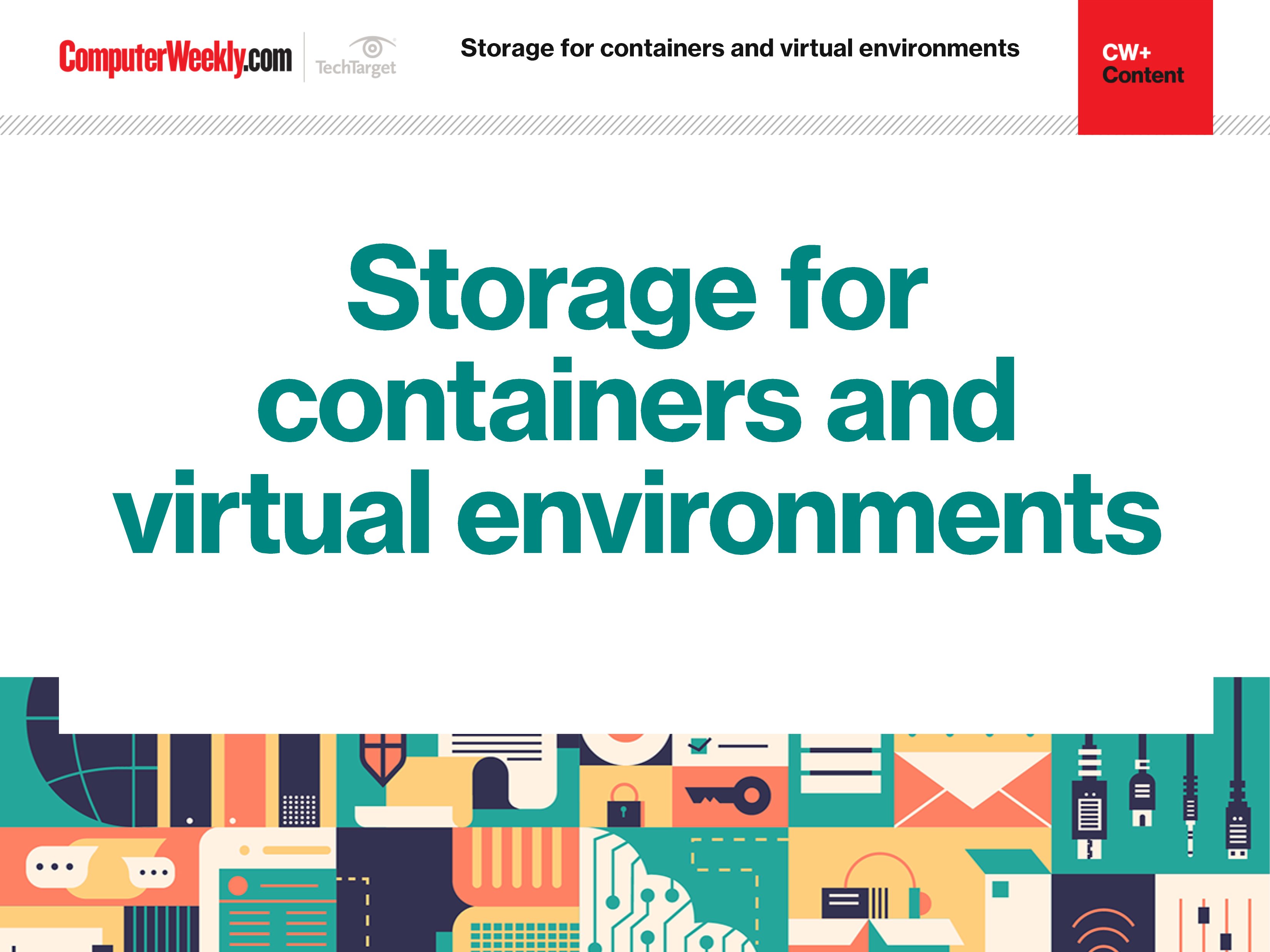 Top tips for managing storage in a virtual server environment
Get a complete run-through of the main choices in data storage for containers, look at the essentials of virtual server storage and learn about storage performance in virtual server and desktop environments.

By submitting your personal information, you agree that TechTarget and its partners may contact you regarding relevant content, products and special offers.

You also agree that your personal information may be transferred and processed in the United States, and that you have read and agree to the Terms of Use and the Privacy Policy.

You can read the transcript below or listen to the MP3.

SearchStorage.co.UK: What selection criteria should you use when looking for a reseller?

Andrew Buss: The first thing is to choose carefully because storage is a fairly large investment for most companies and one that's unlikely to be renewed on an annual basis. It's a multi-year investment, so you need to choose carefully and have a good relationship that you can maintain over the years.

If you don't have the right feeling about a reseller, that's probably a sign to start looking elsewhere because long-term good support is the No. 1 criterion for ongoing business. In particular in the storage space, if a reseller is one that shoots and burns, they're not going to be long in the business and will result in a disappointing implementation.

The first thing to do is to make sure the references are right, so use Google, social media [and] get references to start with. That way you'll have a much narrower pool of resellers to start from.

Once you've decided on a short list, the next thing is make sure they can convince you that they not only have the skills on paper but have gone through accreditation, have the right vendors and not only talk the talk but can also implement what they say they can. This is important for big companies and small companies because if they don't have the implementation experience for large companies on large-scale projects, costs can go up and time scales increase; on small-scale projects, partners may just give up and walk away on the implementation.

So do make sure they have referenceable accounts and the experience of implementing what they say they can because storage today is still a very specialist and complex area. It's not quite as mature as, say, the server market, where there's much more of a cookie-cutter approach. Storage is still very specialised and resource-intensive, particularly as you get to some of the more complex environments.

To summarise, make sure they can convince you they have the implementation ability and not just the [sales] skills.

Management is also important because storage is not up to much without management experience and implementation, so try and see whether the storage reseller has good integration with the management tools you're choosing to use or can advise you on them, or at least has familiarity with the tool you use or can recommend a partner they use. Without management or getting on top of it, the long-term cost will rise. The long-term operational cost is the most significant element of a long-term IT implementation, and storage is no different.

Another area to look at is to ask them about architecture, so rather than requesting a product that you may have seen, get them to advise you on the trends in the market and to come up with an architecture that can sustain you based on new technologies or the ways you want to do business rather than just responding to your need. Can they design across storage, server, networking, communications, for example, and bring it all together? That's very important because the storage investment is key -- it ties together all aspects of your back-end infrastructure.

How familiar are they with the new technologies that are coming into the data centre? Here we're looking at things like virtualisation support, Converged Enhanced Ethernet (CEE), Fibre Channel over Ethernet (FCoE) and new technologies such as solid-state drives (SSD). Have they got enough experience around these technologies to give you rational, comprehensive advice on whether it's worth investing [in] or not?

It's also good if a reseller has a complete portfolio. Do they have a single vendor that has a complete stack, or do they work with multiple vendors and have a way that they can bring them together? Here we're looking at things like backup and restore, data deduplication and data protection, and information lifecycle management.

This is where resellers can add a lot of value, particularly by bringing together different products and having experience of making them work together so they can give proactive advice rather than just respond to point needs.

Finally, look at the financing options. Do they work closely with the vendors they partner with and offer good financing terms across the deal? Can they also do things like engage in risk sharing as part of the implementation? Can they compensate you if they haven't met some of the targets, for example?

SearchStorage.co.UK: How can you ensure that you get good support from resellers once you've embarked on a project with them?

Buss: As mentioned previously, you need to choose carefully and have trust because it's a long-term relationship. Moving beyond that, there are a few things you can do to make sure things work.

The first is to choose a reseller that has accreditation from the vendor, which means you can deal with the reseller and have the backup of the vendor.

Make sure your contract specifies that key performance indicators are met in terms of time scales and ongoing reliability. Possibly investigate moving toward vendor customer satisfaction programmes; so if you're not satisfied, make sure you take the appropriate steps in the vendor channel programme.

Another thing to look at is whether there is a different way to purchase the solution. Could you move to an annual subscription model that you're able to cancel rather than owning equipment that you keep for seven years and have to pay maintenance for?

There are a variety of ways to get good service, but the overriding one is the relationship you have with the reseller. Ongoing business is important to them; they don't want to lose your business, and making sure you have that relationship and trust is key.
Read more on Storage management and strategy