State of the e-nation
Forrester survey says half of UK business sites are attempting transactional e-commerce
Forrester survey says half of UK business sites are attempting transactional e-commerce



UK firms are moving from using the Web as a communication tool to exploiting its e-commerce potential, according to the UK Internet Survey 2000 from Forrester Research, almost half of all business Web sites in the UK are now attempting to engage in transactional e-commerce.

Because of the relative newness of the UK Internet market, the report believes that large corporations are not necessarily disadvantaged by Web-based start-ups, and are moving at a sufficient pace to secure online success.

Download this free guide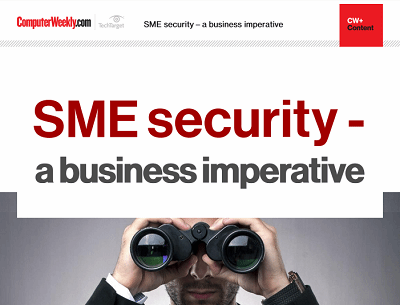 The secret to winning - SMEs and cyber security
50% of SMEs plan to spend less than £1000 on cyber defenses in the next year and only 42% of SMEs are concerned about ransomware. Anyone see a problem? Computer Weekly outlines some solutions to this growing naive trend.
By submitting your personal information, you agree that TechTarget and its partners may contact you regarding relevant content, products and special offers.
You also agree that your personal information may be transferred and processed in the United States, and that you have read and agree to the Terms of Use and the Privacy Policy.
It also found that UK firms are recognising the importance of providing a quality customer experience on their Web site. Eighty-Five per cent of them now provide some sort of interactivity, and the amount of user-generated content has doubled as companies realise the sense of fostering a community and thus improving customer loyalty.
Information on user behaviour is becoming an increasingly valuable commodity. Forty-three per cent of sites now use some form of registration process, while 53% use cookies.
Read more on IT for small and medium-sized enterprises (SME)