Should I become a student again?
I am working as an analyst/programmer and part-time database administrator (DBA) in a mainframe environment using Cobol and...

Download this free guide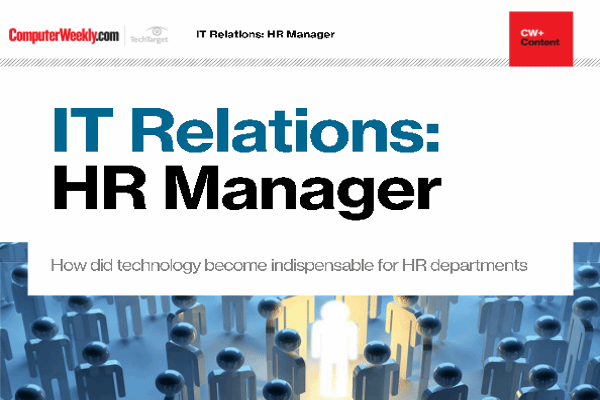 How did technology become indispensable for HR departments
HR and IT departments have begun to work closely together over the last few years. While HR historically has often received limited attention, companies now understand the key role the department plays in the business.
By submitting your personal information, you agree that TechTarget and its partners may contact you regarding relevant content, products and special offers.
You also agree that your personal information may be transferred and processed in the United States, and that you have read and agree to the Terms of Use and the Privacy Policy.

I am working as an analyst/programmer and part-time database administrator (DBA) in a mainframe environment using Cobol and CA-Datacom. I wish to develop my career and learn new skills to become an Oracle DBA or Oracle programmer. I aim to do this by taking a one-year career break to study full-time at Sheffield Hallam University for an Oracle MSc in management IT. This course will also give me an Oracle certified professional (OCP) certificate. Would you recommend this approach? Is there any other advice you can give me to help me achieve my goal?



OCP is key to long-term goals
If you are looking to update your skills, Oracle is definitely one of the best areas to move in to. Good Oracle people continue to be in demand and it will certainly provide greater career options for you in the future.

The course at Sheffield Hallam has a very good reputation, but leaving employment to undertake this course is a big step and you must be 100% committed and prepared - market conditions are difficult, so there is no guarantee of immediately finding a role when you graduate.

However, your existing experience with relational databases and SQL mean that you already have a good grounding for moving into the Oracle arena, and this will give you a headstart. The OCP certificate, in my opinion, will be of greater interest to most employers than the MSc, so should be more use to you in the long term. You may also want to look at alternatives to the full-time MSc, such as gaining your qualification through an accredited and respected Oracle Education Centre such as Xicon in Cheshire, which will allow you to gain your OCP while still working.

Whichever course of action you choose, once you are qualified you need to ensure that you get your name known in the marketplace as quickly as possible. Use existing relationships to gain the credibility you need - remember, persistence is the key.

Solution by Iain Simmons, Elan

The panel: MSB International, Best International, BCS, Computer Futures, Computer People, Elan, Monarch Recruitment, Reed Computing, Netheads Consulting, Zarak Technology, E-Skills NTO
Read more on IT jobs and recruitment