Politics can be a poisonous game
An informal chat by the coffee machine is one thing, but unbridled gossip can be bad for your career. Roisin Woolnough points out...

Download this free guide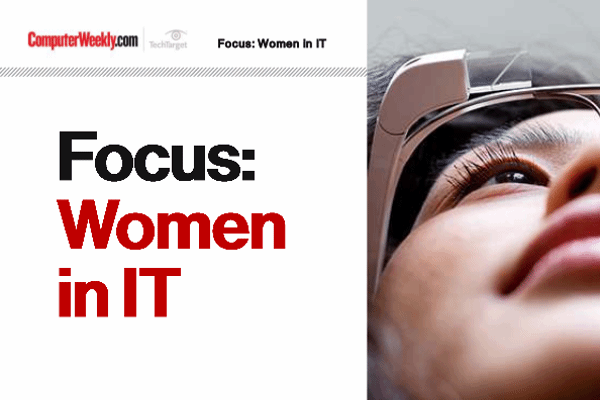 Shifting the landscape of gender and diversity
The number of women in tech in Europe is an average of 16%. This guide offers a collection of articles highlighting some of the prominent issues surrounding increasing the number of women in the IT industry.

By submitting your personal information, you agree that TechTarget and its partners may contact you regarding relevant content, products and special offers.

You also agree that your personal information may be transferred and processed in the United States, and that you have read and agree to the Terms of Use and the Privacy Policy.

An informal chat by the coffee machine is one thing, but unbridled gossip can be bad for your career. Roisin Woolnough points out some of the risks and explains how to minimise them



Like it or not, office politics are a fact of life. Put a group of adults in a confined space in a pressurised environment and suddenly it is like being back in the playground.

Everyone still wants to be king of the castle but, because the stakes are higher, people are often prepared to go further in their race to the top.

"You can't avoid office politics," states Mike Emmott, adviser on employee relations at the Chartered Institute of Personnel and Development. "You have to accept that you are in a political environment."

There was a time when IT professionals could beaver away in splendid isolation and leave office politics to other people. Not any more. As soon as IT started to move out of the backroom and into the boardroom, ITers had to start playing the game like everyone else. In fact, you could say it is even more important that you pull the right political strings, because ITers have decades of prejudice to counter.

Politics do not necessarily have to be a negative thing, though. "There are good office politics and bad office politics," says Glenda Stone, founder and managing director of business technology portal, Busygirl. "The bad ones are those that create divisions and barriers. The good ones are those that are a way of internal communication. If you're smart, you participate in these."

The first rule of keeping on the right side of office politics is, as they tried to teach us in school, to "do unto others" as you would like them to do to you. If a situation gets heated or a particular person's behaviour is winding you up, it is always good to take a step back and imagine how you would feel and react if you were in the other person's shoes.

Even if it is simply a case of having a giggle with a colleague at another colleague's expense you should think carefully about what you say. You may think what you are saying is harmless, but a lot of problems start off as gossip and then escalate.

Consider the potential implications if your comments were overheard or your confidant turned out to be less than discreet. And don't forget the dangers of e-mail. Be careful about what you write in e-mails because the contents could all too easily be read by the "wrong" person.

"Keep it professional," advises Stone. "Ask yourself: 'How would I feel if this statement was made public?'"

While it is natural for people to gravitate towards others with similar interests or colleagues who work on the same projects, as Stone says, you do not want these groups to become divisive. Cliques have disturbed the equilibrium of many an office, creating unnecessary tensions and resentment. The other danger of confining yourself to a select group of people to the exclusion of others is that you could be missing out on valuable opportunities and information.

The more you know about different departments and what is going on within your organisation, the better placed you are for success. For example, new vacancies or promotions within a company are often whispered on the grapevine long before official announcements are made. If someone tells you that a position is coming up, you can start gearing yourself up to apply for it and make sure you are in the right place at the right time.

The classic time for negative office politics to reach critical mass is following an internal promotion, particularly if other internal candidates also applied for the post. A reshuffle is often followed by a settling-in period while everyone gets used to the new state of affairs. If you are the lucky person who has been promoted, try not to aggravate any sensitive situations. If it's the other way round and you are not happy about the promotion of a colleague, try to keep an open mind for a while and you may find that your feelings change.

Contractor Barnaby Norman remembers an earlier job when he was a permanent employee and he was given new responsibilities. "I worked at a company that had two sites. A woman had been in control of both sites, but then I took control of one of them, with some staff reporting to me. She found it hard to let go and always wanted to know what my staff were doing and what I was doing."

The situation became so unbearable that Norman arranged a meeting with her and his line manager. They talked through how they felt, and Norman discovered that she felt threatened by his position and had not realised that he felt she was stepping on his turf. They managed to sort things out and from then on, Norman says, they enjoyed a good and productive working relationship.

He says this incident taught him an invaluable lesson on how to make office politics work in your favour. "It is very important to communicate. The best way to resolve issues is to put your cards on the table and communicate with people."


What to do if office politics become a problem at your workplace

The first rule is, don't take it personally, even if it is the result of a personality clash. These things happen.
Think carefully and objectively if you decide to confront the person or persons who you have an issue with. You don't want the situation to escalate or turn into a slanging match, so try to keep it constructive. Be clear about what you think is wrong and have solutions ready as to how it could be resolved.
If it's getting you down, consider talking to your line manager. If it's serious, or your line manager is the problem, don't forget the human resources department.
Prevention is better than cure: avoid getting into hot water

Don't badmouth people. If in doubt, follow Stone's advice and ask yourself how you would feel if someone talked about you in that way, or how you would feel if your comments were made public.
While everyone enjoys a bit of gossip and idle chatter, don't let it get in the way of your work or earn you a reputation for being a gossip.
If colleagues try to draw you into a dispute, be careful about getting involved and taking sides.
Read more on IT jobs and recruitment