Oil firms ignore revolution to win e-business
Prime movers in petrochemicals have been quietly making money from e-initiatives. Daniel Thomas follows up reports that the...

Download this free guide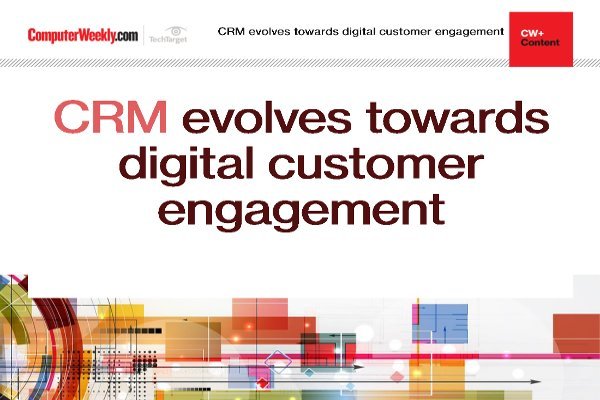 Enhancing digital customer engagement with CRM
Learn about customer relationship management has evolved towards engaging with customers through every channel, with digital at the forefront.

By submitting your personal information, you agree that TechTarget and its partners may contact you regarding relevant content, products and special offers.

You also agree that your personal information may be transferred and processed in the United States, and that you have read and agree to the Terms of Use and the Privacy Policy.

Prime movers in petrochemicals have been quietly making money from e-initiatives. Daniel Thomas follows up reports that the industry is saving billions of pounds through the smart use of Internet technology



With the return to sobriety that followed the dotcom hysteria the firms which ignored the "revolution" are emerging as the ones that have benefited the most from Internet technologies. Earlier this month, oil giant Shell announced that it had achieved savings of £3.5bn since 1998, following a series of successful IT and e-business initiatives.

The Confederation of British Industry and KPMG Consulting quoted Shell as an example of best practice in their e-business annual report, highlighting the way the company is using new technology to meet key business objectives.

Steve Rackley, e-business manager for Shell UK Exploration and Production, said, "There has never been an e-business revolution strategy, we have just looked at how e-business can contribute to the core business objectives such as return on investment. This helps to bridge the gap between IT and the rest of the business."

The company's move to consolidate its global server infrastructure into a common operating environment formed the backbone for all its e-business initiatives. Shell became its own application service provider to deliver software to its business units from four hubs around the world.

"We put a lot of investment in the common IT platform," Rackley said. "This allowed us to implement some real pathfinding initiatives, particularly in procurement and knowledge sharing."

The implementation of global knowledge networks - online knowledge and best practice sharing systems - has proved to be one of the best deliverers of return on investment, generating more than £150m in cost savings and increased revenue, Rackley said. "Knowledge sharing allows us to compare the cost of goods and services across the group, seeing if certain parts are paying too much for the same thing," he said. "Because the delivery is Web-based even the smallest [parts of the business] can log on and get the benefits."

Shell's use of e-procurement, the flagship e-business project in its exploration and production division, has reaped financial benefits, according to Rackley. "Even the most simple tool can achieve a good return on investment," he said. "E-surplus, our bulletin board for procurement staff, which allows employees to manage inventory surpluses electronically, is a good example. The first transaction, which was between operating units in Holland and Norway, generated a saving of over £150,000. This paid back the development costs in itself," Rackley added.

Internal projects such as E-surplus, online job vacancies and Internet-based administration have helped Shell to implement its wider e-business strategy, Rackley said. "With a workforce of 90,000 we could not just send a message from the top saying, 'This is how you will work'. The projects have helped to raise the awareness of e-business among employees."

Andy Tinlin, director of strategy for enabling technologies at KPMG Consulting, said, "The main lesson from Shell is that it started learning quickly - there was no grand plan, or open-ended experimentation," he said. "[Business to employee] services give you quick benefits as you are not relying on any third party."

Shell's use of e-procurement also extends to their suppliers and other industry companies, through the use of public marketplaces, such as Traderanger, for the energy sector, and Elemica, for the chemicals industry.

Shell believes these marketplaces will be increasingly bolstered by other industry-wide online processes as firms move from focusing on internal efficiency to broader industry effectiveness, Rackley said. "Standards will be increasingly important as companies begin to share business processes online," he said. Rackley puts much of Shell's e-business success down to its rational approach. "The focus has been wait-and-see rather than leaping in with both feet," he said.

A pragmatic approach will help a company to get the most out of e-business, Tinlin agreed. "Companies should look at projects that they can implement quickly," he said. "They must link to business benefits - not just return on investment; changes in process and culture have to be factored in."

Looking ahead, Shell will increasingly focus on online collaboration, both within the group and other industry players, Rackley said. "Emerging technologies such as Web services which help to improve communication will help this," he said. "We have also been seriously looking at how we can utilise mobile technology within the business."

Web services and portal technology will play an increasingly important role in the next few years, said Tinlin. "Most companies recognise the importance of integration these days and portals, as well as providing visualisation, can be used as a rapid integration tool," he said.

Best-practice tips from e-business winners
Shell

Simple tools, exploiting the transparency and connectivity of the Web, can deliver significant business value


Common technology standards will be important as business focus moves towards industry effectiveness
Exostar
Pan-industry marketplaces can benefit both buyers and suppliers


As well as introducing efficiency savings, marketplaces also allow for closer collaboration
Arcadia Group

The online channel can, and should, benefit offline outlets, working in harmony with them


Efficiency gains come from integrating the marketing, fulfilment and sales processes of online and offline channels
London Borough of Bexley
Have a holistic vision, but roll the project out step-by-step


Regularly communicate the benefits of the new e-processes to employees
BP International


A common operating platform across an organisation is the foundation for internal e-business


Give staff the e-tools to share knowledge and problems.


E-business case studies
The annual CBI/KPMG e-business report included these examples of best e-business practice

Multi-channel approach
Zoom, clothing retailer Arcadia Group's online operation, demonstrates the multi-channel strategy that retailers should be focusing on, the report said.

Although Arcadia, owner of chains such as Debenhams and Burtons, expects Zoom's sales to rise to £23m next year - more than doubling 2001's figures of £9.2m - the real value of the operation lies in its role as a service mechanism for stores, Zoom managing director Eva Pascoe said. "Shops do not talk about the Web as a channel - they talk about it as a customer service mechanism, providing store locators and opening times as well as online sales. If you have 2,400 stores you are, first and foremost, a physical retailer. But Zoom's operating costs are so low that it is a benefit to stores, just in terms of advertising and driving people to physical outlets."

Zoom shows that the multi-channel approach works most efficiently when the online operation is tightly integrated with the existing infrastructure, the report said.

Improving internal efficiency
BP International's implementation of a common operating platform demonstrates how e-business can improve internal efficiency as well as customer and supplier relationships, the report said.

All of the oil giant's internal e-business activities rest on the platform, which provides every employee with online access to group-wide business tools and information. The platform replaced a fragmented set of disparate IT systems, increasing transparency and easing the flow of communication across the group, said Alan Moult, business innovation manager of group digital business at BP. "This alone has produced £174m in productivity gains," he said. "It paid for itself in two years and we could not have implemented other e-processes without it."

The platform has allowed BP to link all its production sites around the world into a global, Web-based system that allows managers to compare productivity levels and see where output is being "choked" by a process.

Commitment to change
The London Borough of Bexley's approach to e-business project implementation proves that best practice is not restricted to the private sector, the report said.

Like all local authorities, Bexley has been charged with making all of its services available electronically by 2005 so it is completely changing the way it manages information and deals with citizens' needs. "It is not just about adding on bits," said Claire Symonds, customer services manager for the council. "It is about transforming the way we work." She emphasised the importance of a holistic approach to e-business project implementation.

Bexley's approach to getting staff to buy in to the change process demonstrates the advantage of regularly communicating the benefits of new e-processes to employees. Although the primary driver of the change programme is improvement of service, Bexley's project proves that cost reductions and efficiency improvements can also be achieved, the report said.

"It took a while to get people to understand that it is not just about delivering services electronically; it is about streamlining the processes behind the delivery of that service," so people could see the advantages, Symonds said.

Online marketplaces
Exostar, the e-marketplace for the defence and aerospace industry, proves that online marketplaces are not necessarily dead, said the report. The marketplace, set up by BAE Systems, Boeing, Lockheed Martin and Raytheon in 2000, has delivered an average 20% negotiated savings off reserve price on spend volume. Commodities auctioned have ranged in value from less than £20,000 to over £7m.

Chris Coupland, group director of the e-business practice at BAE Systems, said one of the biggest benefits is the ability to speed up the procurement service. "We are seeing an 80%-90% reduction in price negotiation times using auctions."

Exostar demonstrates how online marketplaces can also benefit the suppliers, the report said.
Read more on Business applications