HerrBullermann - Fotolia
Object storage product survey 2016: The big six
In the first of a two-part series we run the rule over the big six storage suppliers' solutions for object storage, an increasingly popular protocol for unstructured data
Object storage has gained traction as a viable way to store large amounts of unstructured data. It is a third access method for persistent storage that complements block and file protocols.

Download this free guide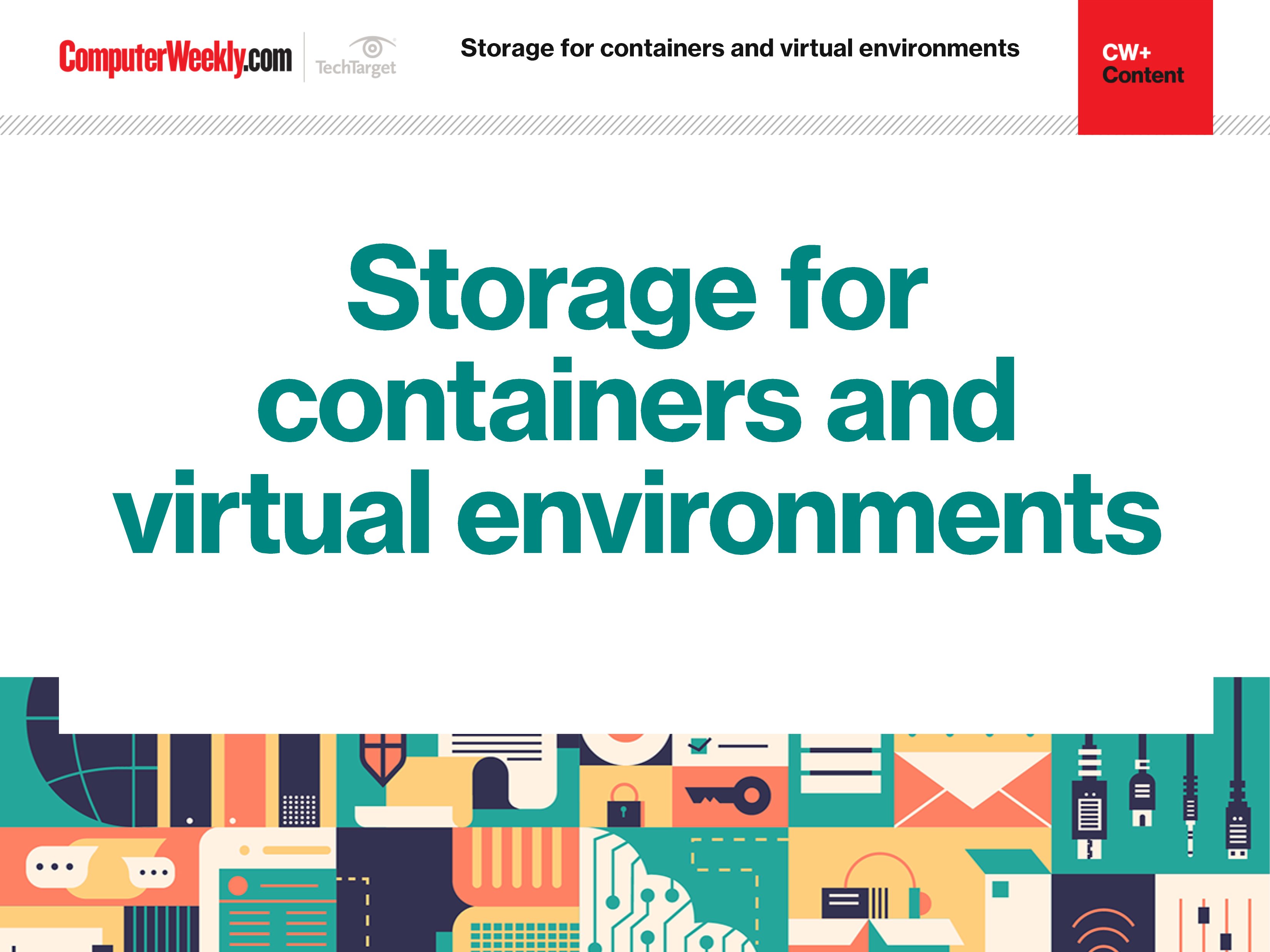 Top tips for managing storage in a virtual server environment
Get a complete run-through of the main choices in data storage for containers, look at the essentials of virtual server storage and learn about storage performance in virtual server and desktop environments.
By submitting your personal information, you agree that TechTarget and its partners may contact you regarding relevant content, products and special offers.
You also agree that your personal information may be transferred and processed in the United States, and that you have read and agree to the Terms of Use and the Privacy Policy.
Objects are binary files that have no inherent format visible to the object storage platform (although they can have structure) and are stored in a large flat namespace. Metadata is stored with the object to provide additional information for searching and retrieving objects from the store itself.
Object stores are accessed using a range of standard web-based protocols, most notably the S3 API popularised by Amazon Web Services' Simple Storage Service (S3).
Suppliers also provide their own interfaces, support for Swift (the object storage protocol for OpenStack), and in some cases CDMI, which was developed by SNIA.
Increasingly, object storage suppliers add file-based protocol support to enable customers to store and retrieve data from an object store without having to code to an HTTP (REST-based) API.
All the big six storage providers offer object storage solutions.
Hitachi Data Systems (HDS), HPE, IBM and NetApp have all developed their product lines through acquisition and have used existing hardware assets to deliver packaged solutions.
Dell and HPE also partner with other suppliers to deliver solutions in the same way, providing a single point of contact for purchase and support.
IBM recently acquired Cleversafe, which had been partnering with the likes of HPE.
Meanwhile, HPE and Dell partner with Scality, recognised as another leader in the object storage market. HPE's investment in Scality begs the question of whether acquisition is on the cards and where that would leave Dell in a consolidating market.
That said, the impending acquisition of EMC by Dell will provide an object storage product for the combined portfolio, so an acquisition of Scality by HPE may not be an issue for Dell.
Dell
The DX-series of appliances was Dell's object storage hardware line, but DX devices were discontinued in 2013. Instead, the company has chosen to work with partners that bring the software part of the object storage solution to Dell hardware. Today, Dell partners with Scality to deliver its Ring object storage solution, having initially partnered with Caringo in 2013 when the DX6000 series was discontinued.
The Scality platform provides scale-out object storage that supports all the standard object protocols (S3, CDMI), file-based access (NFS, SMB) and OpenStack (Swift, Glance and Cinder). Partnering with Dell clearly provides more market access for Scality and allows the deployment of its software onto a standardised hardware platform tested and supported by Dell.
As mentioned above, there is a risk that Dell or HPE could find their storage strategy undermined if one or the other decides to acquire Scality in the near future. An HPE acquisition is more likely.
Dell will have a combined portfolio of products from EMC before the end of 2016 and this will probably form the basis of Dell's future object storage products.
EMC
There is no specific object storage product available from EMC. Instead, the company addresses the cloud storage market with its object storage platform.
ECS (Elastic Cloud Storage) is a platform that EMC developed to follow on from its Atmos offering, first released in November 2008.
At initial release, Atmos was nothing more than large volumes of essentially JBOD storage, with no intelligence (such as data protection) built in. Over time the platform has improved and much of the hardware's form factor was reused in ECS.
ECS itself looks very much like a traditional storage array design, with individual systems built around racks of controllers and disk shelves, linked together with Arista 10Gbps Ethernet switches. Disk shelves are owned by individual controllers.
EMC also supports limited deployment on approved third-party hardware. ECS supports traditional object protocols (S3, Swift, proprietary Atmos and CAS) as well as file-based protocols like NFS, and Hadoop for big data workloads.
Hitachi Data Systems
The Hitachi Content Platform (HCP), formerly known as HCAP or Hitachi Content Archive Platform, is the basis for HDS's object storage products. The original solution came from the acquisition of Archivas in 2007, and has been steadily developed to provide data ingestion and analysis.
Despite dropping the "archive" part of the name, HCP still provides many archive-focused features, including data encryption and WORM (write once read many). Data can be input from a wide variety of sources using Hitachi Data Ingestor, and content can be shared out in corporate Dropbox-style with HCP Anywhere.
Today HCP is available as a mix of hardware and software products that support a wide range of access protocols and back-end storage, including public cloud storage such as Microsoft Azure and AWS S3.
HPE
HPE has delivered object storage through proprietary IP and in partnership with startup object storage suppliers.
The StoreAll platform is a development of technology that came from the HP acquisition of Ibrix in 2009. HPE also offers Scality's Ring solution, which runs on HPE hardware. Before IBM acquired Cleversafe, HPE had a partnership to resell the object storage supplier's software.
The original Ibrix platform was based on a scale-out file system rather than object storage technology. It could be that HPE has decided the platform can't easily be moved to a geographically distributed model or developed further. StoreAll is not listed within the main HPE storage pages and finding details about the platform is difficult.
Bear in mind that HPE invested $10m in Scality at the end of 2015 and extended the partnership to offer the Scality solution on Apollo and Proliant server ranges. It looks increasingly possible that HPE will acquire Scality at some stage in the future.
IBM
Towards the end of 2015, IBM acquired startup software supplier Cleversafe for $1.3bn, and its technology forms the core of IBM's object storage products. Cleversafe was founded in 2004 and provided a scale-out object storage platform known as dsNet, which is software-based and available as an appliance or software-only product.
The dsNet architecture divides up data and access components of the object storage solution so they are independently scalable. For more storage and back-end performance, more Slicestor appliances can be added. For more front-end access performance, more Accessors can be added.
This division of logical access and storage components gives Cleversafe the ability to scale across geographically dispersed locations, using erasure coding to protect data. Since acquisition, IBM has made Cleversafe available as part of its cloud division rather than through its storage business.
NetApp
Object storage capabilities for NetApp come with its StorageGrid Webscale platform.
The software technology came from the acquisition of Bycast in 2010. NetApp now combines this with E-series hardware that came from its acquisition of LSI's Engenio business.
The underlying E-series hardware provides the data protection and storage pooling features for StorageGrid. The software sits above and provides a distributed object store capable of scaling to 70PB across up to 16 geographically distributed sites.
Two base models are available. The SG5660 is a 4U 60-drive capacity model while the SG5612 is a 2U 12-drive appliance aimed at compute performance.
StorageGrid supports the major object protocols (S3, Swift, CDMI) and offers NAS access for SMB and NFS. The software can be deployed on dedicated hardware (as previously described) or as virtual machines on VMware vSphere and OpenStack with KVM.
Read more on Storage management and strategy