Next move: What does the future hold for GIS?
I work as a geographical information systems (GIS) officer within local government. I have a degree in GIS but I lack general...

Download this free guide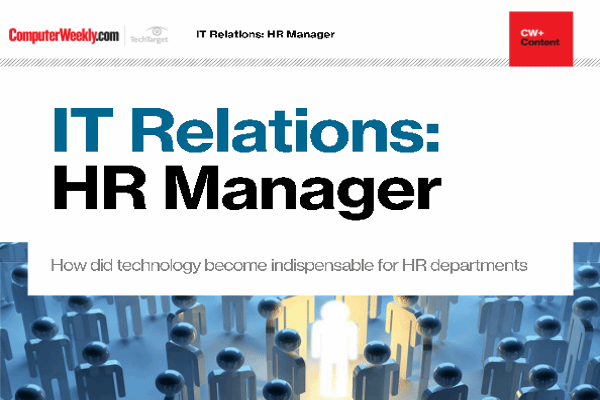 How did technology become indispensable for HR departments
HR and IT departments have begun to work closely together over the last few years. While HR historically has often received limited attention, companies now understand the key role the department plays in the business.
By submitting your personal information, you agree that TechTarget and its partners may contact you regarding relevant content, products and special offers.
You also agree that your personal information may be transferred and processed in the United States, and that you have read and agree to the Terms of Use and the Privacy Policy.

I work as a geographical information systems (GIS) officer within local government. I have a degree in GIS but I lack general development skills. I need some advice on what skills I am likely to need in the future, and in what direction you see GIS heading



GIS is moving into the enterprise
Geographical information systems is a skills area that is moving slowly from the scientific and public service arena into the private enterprise sector. Many businesses are using GIS technology to assist in making logistical decisions. As such, the net of employers using GIS technology has the potential to widen, and the number of job opportunities is likely to increase.

As the range of users widens, we will see a diversification of the roles within this technical area, so you should not assume that your lack of development skills represents a barrier to your further development.

All technologies that grow from niche markets to become mainstream, high-usage skills require specialist "hybrid" consultants in the early stages of the transition. These people take charge of the complete range of responsibilities relating to the new technology. However, as a more mainstream skill, roles will exist at varying levels, ranging from user technical support upwards. Many of the positions will have a much greater focus on the business usage and application to complement the technical knowledge of traditional roles.

If you have a strong desire to improve your application development skills, then graphical-based development languages are your way forward. Visual Basic, Visual C++ and Javascript could be good choices. With the likelihood of the Web being used to deliver such applications, further consideration should be given to ensure that your choice of skill can stretch to cope with future Net-based developments.

Consider the range of roles within other established technical areas and their suitability to your personal attributes. Implementation, support and training roles are likely to appear, for example, as will customer-facing technical pre-sales roles and customer integration positions within the consultancy sector.

Solution by Richard Herring, Reed Computing

The panel: MSB International, Best International, BCS, Computer Futures, Computer People, Elan, Reed Computing, Netheads Consulting, Zarak Technology, E-Skills UK
Read more on IT jobs and recruitment