Next Move: Can I start a new career in web design?
I am approaching 37 and fell into IT support in 1999. I am now an IT manager for a manufacturing company which has recently been...

Download this free guide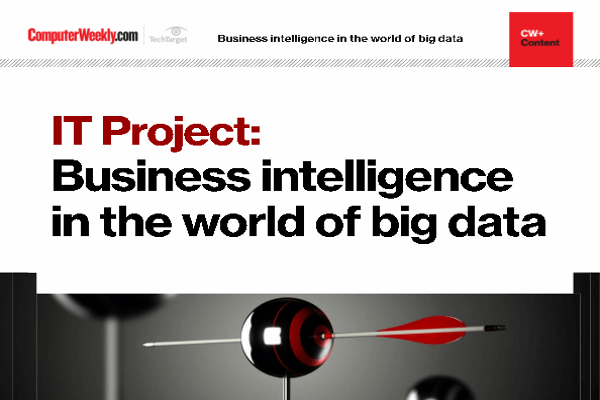 "Business intelligence is very much a priority for corporate IT"
Find out why business intelligence remains on top of 2016/2017 IT priorities and get access to some great case studies
By submitting your personal information, you agree that TechTarget and its partners may contact you regarding relevant content, products and special offers.
You also agree that your personal information may be transferred and processed in the United States, and that you have read and agree to the Terms of Use and the Privacy Policy.

I am approaching 37 and fell into IT support in 1999. I am now an IT manager for a manufacturing company which has recently been through a merger.

I have been seeking work since October 2002 but without success. I have been dabbling with web design since 1999 and have picked up Dreamweaver, HTML and Photoshop, although I do not think I am at industry standard level yet.

I am considering side-stepping into web design, even though I have no real experience except setting up amateur websites and an intranet. Is it worth it at my age and in the current IT market?


Devise a career plan for the next 10 years

Regardless of your age or the market conditions, with the right skills and a clear idea of where you want to be, a career side-step is always an option.

The first thing you need to do is think about your career goals for the next 10 years. This should cover everything, not just specific jobs but also location, quality of life, what you enjoy, anticipated earnings and levels of responsibility.

You will then be in a much better position to assess your current situation and see how staying where you are or side-stepping into design fits into your requirements.

At that point you should speak to a recruitment consultant and a training provider to identify how your current skills can be translated into related careers and how you can acquire additional skills.

You might also take advantage of web-based tools such as Aspire, that allow you to quickly assess your suitability for prospective roles and offers pointers as to the next steps you should take.

Solution by Joanna Arnold, IT recruitment consultant at Spring Group

The panel: Spring Group, BritishComputer Society, Computer Futures, Computer People, Elan, Reed Technology, Zarak Technology, E-Skills UK.

E-mail your career questions to computerweekly@rbi.co.uk