Leading from the front or digging in the trenches: which describes you best?
By evolution or revolution CIOs can change the place of IT in the business

Download this free guide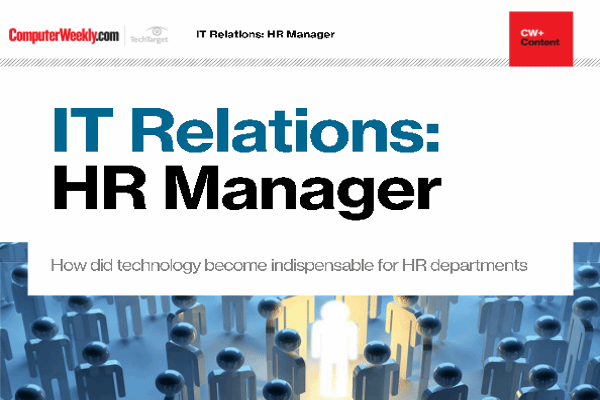 How did technology become indispensable for HR departments
HR and IT departments have begun to work closely together over the last few years. While HR historically has often received limited attention, companies now understand the key role the department plays in the business.
By submitting your personal information, you agree that TechTarget and its partners may contact you regarding relevant content, products and special offers.
You also agree that your personal information may be transferred and processed in the United States, and that you have read and agree to the Terms of Use and the Privacy Policy.

By evolution or revolution CIOs can change the place of IT in the business.



The 1960s were a time of change, experimentation and new ideas when anything seemed possible. But to change society as a whole required fitting in while subtly challenging the status quo.

The Rolling Stones may have made brilliant rock and roll but it was the supposedly more conservative Beatles who reached more people in the mainstream and still pushed back musical boundaries.

Forty years later and a similar recipe for success, based on fitting in while subtly pushing your own agenda, is found in Gartner's most recent global survey of senior IT decision-makers.

Senior IT personnel within organisations are now falling into three distinct groups, each with its own unique environment. In the middle are the majority of today's chief information officers. Gartner defines them as competitors - skilled tightrope-walkers, balancing efficiency while striving for effectiveness. Professionals in this group have a healthy relationship with business managers and have generally seen slight increases in IT budgets.

However, either side of the competitors, two other groups are emerging: break-away CIOs, and CIOs who are fighting for survival.

Breakaways are the business leaders of the IT industry. These heads of IT know how to demonstrate the value of technology to the bottom line and have come through the past few difficult years with increased budgets.

They have integrated their roles and departments firmly into the business agenda and are caught in a virtuous circle that will continue to deliver positive results. They are constantly constructing IT projects that provide the business with increased agility for growth.

Like John, Paul, George and Ringo, they further their own agendas by making what they stand for appealing to everyone else.

At the other end of the scale is the group of CIOs who are fighting for survival. Often dictated by circumstance, for example, the downturn in the global travel industry, these CIOs are caught in a vicious circle focused on efficiency and cost management and are unable to get the attention of senior managers who control budget opportunities.

Each of the three types of CIO will take a different strategy over the next year. However, there are four common roles each will take within an organisation: IT service provider, technology innovator, business process manager and business delivery leader.

For break-away CIOs, for instance, this means continuing to shift management priorities towards enabling new products and services, and the strategic use of that information. To do that, they must continue to closely align themselves with the business or they risk running up against brick walls as people fail to grasp the business value of their work.

At the other end of the scale, those CIOs who are fighting for survival should work to spend more time with business managers in 2004, trying to get them to realise the value of their work to the business, rather than focusing purely on technology.

Overall the news is good for CIOs in 2004. More than ever, they are respected and trusted by their peers and the overall economic situation is more expansive than it has been for the past few years.

But only by understanding where they fit in and building a coalition with the wider business will they be able to really start a revolution.

Marcus Blosch is vice-president and research director at Gartner
Read more on IT jobs and recruitment