ITers feel the G-force
There were spills as well as thrills as the winners of the Computer Weekly/MiTech Fantasy Formula One competition hurtled around...
This Article Covers
RELATED TOPICS

Download this free guide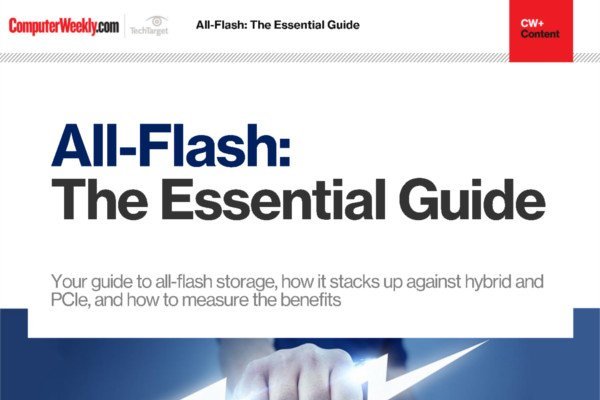 All-Flash: The Essential Guide
Access this guide to learn about all-flash storage, how it stacks up against hybrid and PCIe, and how to measure the benefits.
By submitting your personal information, you agree that TechTarget and its partners may contact you regarding relevant content, products and special offers.
You also agree that your personal information may be transferred and processed in the United States, and that you have read and agree to the Terms of Use and the Privacy Policy.

There were spills as well as thrills as the winners of the Computer Weekly/MiTech Fantasy Formula One competition hurtled around Donington Park at speeds of up to 200mph.



Dark clouds glowered ominously over Donington Park race track as the winners of the Computer Weekly/MiTech Fantasy Formula One prepared for their once-in-a-lifetime chance to take to the track in a Formula One racing car.

Despite their concern, the rain held off, allowing the intrepid ITers to reach maximum velocity in the back seat of a two-seater Formula One car driven by a professional driver.

Tony Short, a computer network installer for Fibre Installation, Testing and Splicing (FITS), was the youngest of the three and, because of his age, was the only one who did not need to undergo an extensive medical check-up. The other winners, both over 45, had to wait for an ECG heart test to check that they would be fit enough to clear the car in less than five seconds in the event of a problem.

Bill Harrison, owner and manager of Computer Care, was a little concerned that he would not get the thumbs up. He had been watching his weight in preparation for the day as regulations stipulate that you must weigh less than 14 stone and be under 6ft tall to take part.

"He has been slimming for the past two weeks and last night he only ate some mixed vegetables," said his wife, Anne.

While Harrison and fellow winner, Michael Burdett, IT manager for City Capital, had to bide their time watching vintage cars as they thundered around the track, Short was all kitted out and ready to go.

First he had to wait for his vehicle to be fine-tuned. Although the two-seater Formula One car was specially designed for demonstration purposes, under the bonnet it is as sophisticated as the cars driven by the likes of Schumacher and Coulthard.

While Short waited, the mechanics, wearing black fire-proof suits, were busy running around checking the fittings and heating the tyres to maximise road-holding.

Eventually he was asked to climb into the car so he could be strapped in by the experts. By the time they had finished there was certainly no danger of him being thrown from the car - he was tied down so firmly that all he could move was his head and the one finger necessary to trigger the panic alarm. He just had to remember to release a button should the speed prove too much for him, and the driver would know to stop the car.

The driver appeared suddenly, leapt into the front seat and with a deafening bang the car had left the garage and was picking up speed at an astonishing rate as it ran out of the pit lane to join the main track.

It took a little more than four minutes to complete the four laps, and it proved rather difficult for Short's dad to catch photographs of him each time he whizzed by.

Crowds gathered as the car thundered its way back to the pits with steam pouring from the wheels.

Short loved every minute of the experience. "It was brilliant, fantastic - I would do it again now," he said. "The acceleration is amazing, it gives you butterflies in your belly."

A chart of Short's ride revealed that his car had reached speeds of 200mph, which turned out to be a record for the day.

Short was lucky to be there at all, as he had only entered the competition two days before the deadline. But his love of Formula One goes back some time. "My previous boss was a complete fanatic and got me hooked," he said. "We used to listen to the radio when we were working on Sundays and I have now been following Formula One for the past seven years."

Harrison and Burdett had no problems passing the medical tests and were keen to get onto the track before lunch. Harrison was particularly eager to make up for his light meal of the previous evening. When his slot came up he welcomed the car chosen for his ride. "I am pleased it is a red car as this is Michael Schumacher's colour," he said.

So would he be challenging his hero's world champion status? Perhaps not. According to Jenny Bashford of competition organiser MiTech, his face was a picture of panic as he got into the car.

But four laps later Harrison's face was more red than green and he clearly felt exhilarated by the experience. "The acceleration was 'boof' and the deceleration was 'bang'," was all he could manage to say as he clambered out of the car.

Burdett was last in. He had entered the competition along with his work colleagues who he claims all know more about Formula One than him. However, Burdett's winning team would suggest otherwise.

Before he got into the car he was particularly keen to know all about the panic button and how to use it. His driver was roaring around the track at speeds of 180mph and was just starting the final lap when disaster struck. Suddenly the car was off the track and emergency vehicles, fire cars and pick-up trucks were speeding to the scene. Those in the know kept muttering that the car had done a "spinner" and there was concern that it had "gone into the wall".

Burdett's wife was soon reassured that he was safe. The driver had lost control but fortunately they had ended up on a grass verge.

The car was restarted and by the time Burdett made it back to the pits he seemed completely relaxed. "It all went so quickly that I didn't know what was happening," he said.

One thing is certain - all the winners had a day they will never forget.

To check out the winning teams or to see how you are doing in the Fantasy Formula One competition go to www.mitech.co.uk
Read more on Data centre hardware