IT in a cold climate
As the economy cools down, budgets are cut and staff laid off, it's not enough to cross your fingers and hope to emerge...

Download this free guide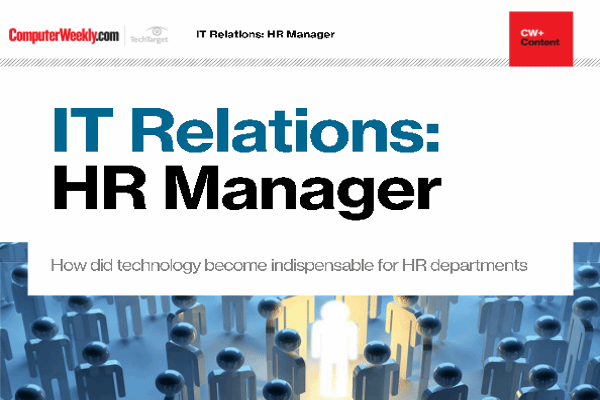 How did technology become indispensable for HR departments
HR and IT departments have begun to work closely together over the last few years. While HR historically has often received limited attention, companies now understand the key role the department plays in the business.
By submitting your personal information, you agree that TechTarget and its partners may contact you regarding relevant content, products and special offers.
You also agree that your personal information may be transferred and processed in the United States, and that you have read and agree to the Terms of Use and the Privacy Policy.

As the economy cools down, budgets are cut and staff laid off, it's not enough to cross your fingers and hope to emerge unscathed. With that in mind, CW360.com has put together a series of articles offering practical advice on what you, your IT department and your company can do to survive a recession.



How to demonstrate ROI
IT projects will only get the go-ahead if managers can clearly show that they will provide a return on any investment made. This requires a disciplined approach, but one which in the long term will give IT a central role in business.

Recession-proof your IT strategy
As the IT industry faces up to an increasingly harsh economic climate, what can be done to lock out recession?
Read Article >>

Behind closed doors: Time to warm up your skills
When recessionary winds blow, it's not good enough to huddle down and wait for better weather, argues Colin Beveridge. There are deals to be struck, strategies to be shaped and, perhaps most importantly, skills to be sharpened.
Read Article >>

Can outsourcing stave-off recession?
CW360.com asked experts from three different sectors of the IT industry for their views on whether outsourcing should be used during a recession to deliver value, and if so, how.
Read Article >>

How to make the most of your budget
The current economic climate means IT directors must make the most of what money they have. Computer Weekly offers a seven-step guide to stretching your budget.
Read Article >>

Don't ditch your staff in a downturn
It has been suggested that the economic downturn may alleviate the skills shortage, but it has compounded rather than solved it.
Read Article >>

Learn to earn - Reskilling
Skills are now more important than ever in IT. As a result of job losses in the US and Europe and the looming threat of recession, there's never been a better time to reskill.
Read Article >>

Making a business case for technology spend
Tight economic times make it critical for firms to make IT decisions which deliver clear returns. To do this, technology investments must become part of every organisation's business plan.
Read Article >>

Keep spending, says Intel president
Companies must continue to spend on technology or risk losing their business edge, Intel's president and chief executive, Craig Barrett, told the Gartner Symposium/ITxpo in Florida.
Read Article >>
Read more on IT jobs and recruitment