IT contractors back on a roll after lean months
Demand for IT contract staff has taken off after an unprecedented six months of decline. January saw a 13% growth according to...
Demand for IT contract staff has taken off after an unprecedented six months of decline. January saw a 13% growth according to the latest monthly survey from the recruitment industry, writes John Kavanagh.
The figures from the Recruitment and Employment Confederation also show growth in demand for permanent staff and suggest an even faster return to boom times than that predicted by the latest SSP/Computer Weekly quarterly survey, published earlier this month (Computer Weekly, 3 February 2000).

Download this free guide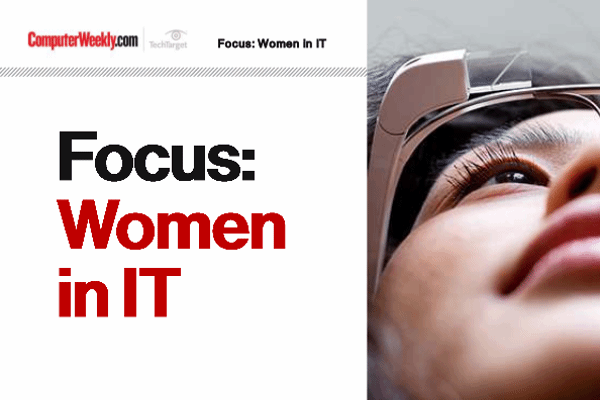 Shifting the landscape of gender and diversity
The number of women in tech in Europe is an average of 16%. This guide offers a collection of articles highlighting some of the prominent issues surrounding increasing the number of women in the IT industry.
By submitting your personal information, you agree that TechTarget and its partners may contact you regarding relevant content, products and special offers.
You also agree that your personal information may be transferred and processed in the United States, and that you have read and agree to the Terms of Use and the Privacy Policy.
This recovery from last year's slump is further backed by another new survey and anecdotal research.
The key point in the index maintained by the Recruitment and Employment Confederation (formerly the Federation of Recruitment and Employment Services) is 50 - points below this mean decline in demand.
The IT contract staff index touched 80 when the survey began in October 1997 but has been below 50 since last July, making IT freelancers the only group in decline in the last eight months.
It hit the lowest-ever point of 42 last November but rallied to 47 - still representing decline in demand - in December before leaping up to 53 in the first month of the new year - its highest point in 14 months.
The permanent staff index also started at 80 in October 1997 but has been up and down around 60 since last May, rising in January from 58 to 60.
The long-awaited good news for contractors is underlined by individual job agencies - which also confirm the findings of the SSP/Computer Weekly survey that Internet skills in particular are seeing high demand.
"We've seen a 50% increase in jobs since the new year, especially for development staff with Internet and e-commerce experience," says Tony Jones, managing director of consultancy Vision IT. "This is reflected in the fact that salaries are already starting to rise fast.
"Companies wanted to get past the millennium, but now there is a real scramble - and I think it is going to get even more hectic."
Spring IT Personnel agrees. "Most average weekly contractor rates fell last year, while permanent staff salaries climbed steadily - but we are now seeing an upturn in the e-business area, including Java and C++," says director Katherine Tulpa.
Another promising sign is that demand for IT managers has grown for the first time in two years, according to a quarterly survey of job advertisements by recruitment firm MSL.
Quarterly dips of over 20% through 1998 and most of 1999 have been halted by a 6% rise in the fourth quarter, although IT growth still trailed that in all other management groups except research and development.
Read more on IT jobs and recruitment