I want to be a MS Office 2000 trainer
I would like to gain the skills to be able to train other users or provide technical support in the area of MS Office 2000. I am...
I would like to gain the skills to be able to train other users or provide technical support in the area of MS Office 2000. I am looking into the Microsoft Office 2000 User Specialist (Mous) exams, and would like to know if you would recommend this course of study?
Mous is the best way forward
David Reed
Marketing assistant, Monarch Recruitment
The Microsoft Office User Specialist is an industry-wide accreditation that will certify your expertise in MS Office.
There are two levels of Mous certification - core and expert - and you can gain accreditation in all areas of Office.
Most courses run for about 10 weeks on a part-time basis, culminating in a 45-60-minute exam.
Mous accreditation will give you the product knowledge to train others, although the crucial element is your own ability to communicate your knowledge to others. If you are comfortable training others, Mous accreditation will provide all the technical skills you need to solve problems and coach.

Download this free guide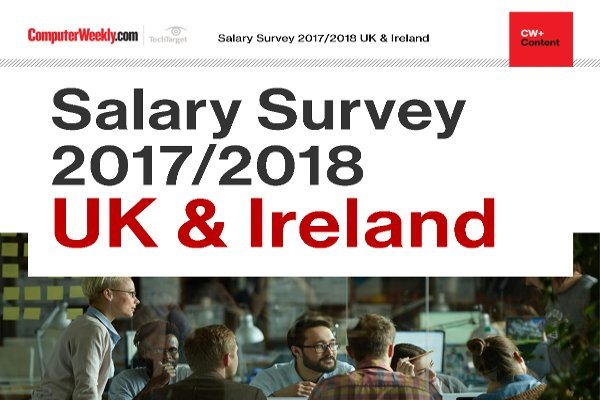 UKI Salary Survey 2017/2018
Compare your salary and career progression with over 1200 IT professionals with Computer Weekly's 2017 UKI Salary Survey.
By submitting your personal information, you agree that TechTarget and its partners may contact you regarding relevant content, products and special offers.
You also agree that your personal information may be transferred and processed in the United States, and that you have read and agree to the Terms of Use and the Privacy Policy.
There are a variety of alternatives available. The most compelling of these is to become a Microsoft Certified Trainer (MCT). This will permit you to train others.
However, this qualification is designed to lead you to instruct IT professionals at Microsoft Certified Technical Education Centres, and you need in-depth product knowledge to be eligible.
People who follow this route are aiming to become full-time Microsoft trainers - therefore you must decide whether this fits in with your career plans.
To conclude, Mous accreditation is the best way forward for you - it will give you a thorough knowledge of MS Office which you can then use to educate others, and potentially obtain MCT status.
From a personal point of view, whatever Microsoft accreditation you gain will increase your marketability should you decide to make a career move anytime in the future.
The panel: Apex, MBS International, Best International Group, Computer Futures, Computer People, Elan, ITNTO, Monarch Recruitment, Reed Computing
Should I stay or should I go?
Are you at a career crossroads? Whether you are unsure how to reach the next rung on the ladder or want to take a totally new direction, e-mail your Next Move questions to cwxtra@rbi.co.uk.
Read more on IT jobs and recruitment