Good reasons to get on your bike
Next week is National Bike Week, when people across the country will be encouraged to leave their cars at home and get on their...

Download this free guide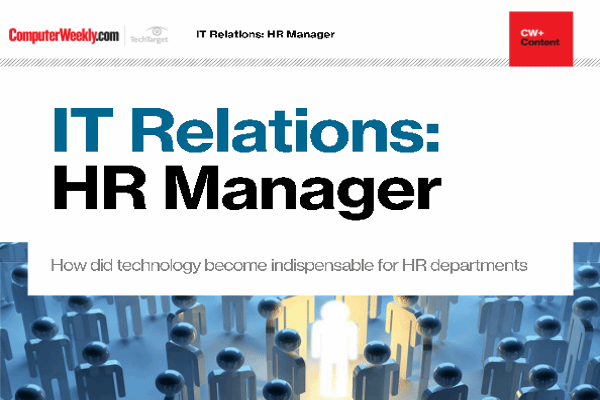 How did technology become indispensable for HR departments
HR and IT departments have begun to work closely together over the last few years. While HR historically has often received limited attention, companies now understand the key role the department plays in the business.
By submitting your personal information, you agree that TechTarget and its partners may contact you regarding relevant content, products and special offers.
You also agree that your personal information may be transferred and processed in the United States, and that you have read and agree to the Terms of Use and the Privacy Policy.

Next week is National Bike Week, when people across the country will be encouraged to leave their cars at home and get on their bikes instead, writes Roisin Woolnough.



Some employers are doing their bit to encourage staff to go green by offering incentives to those who travel to work on their bikes. "There are a number of different initiatives, depending on the organisation," says Nick Harvey, Bike Week co-ordinator. "Some are providing free breakfasts, for example."

Pharmaceuticals company Pfizer has an ongoing commitment to get as many people as possible using green ways to get to work. "We have a scheme where if people don't park a car at work they get £2 a day, whether they walk in or cycle in," says Liz Camp, a secretary at Pfizer who is promoting Bike Week at the company. "We are very out of the way in a remote corner of Kent, without any public transport close by, so we try to encourage people to cycle in. We also have bikes that people can use at lunchtime to go for a ride or go to the shops if they want."

Camp says that between 250 and 300 Pfizer employees usually take part in Bike Week. To mark the event, the company organises group rides, whereby people can meet up in the morning at one of three designated locations and cycle in together. There is also a free breakfast for them when they arrive at work.

Jeremy Fisher, an analyst programmer at Pfizer, says, "I regularly cycle into work - it keeps me fit, I enjoy it and it is cheap." He has taken part in Bike Week for a number of years now. "It is a very nice atmosphere when you all cycle in together and if it encourages more people to cycle to work, then I think it is a good idea," he says.

The Government has also been introducing initiatives to promote greener ways of getting to work. One of its "green papers" last year changed the tax rules for cyclists who use their bikes for work in the hope that it would encourage people to consider cycling to work and get bosses to support them.

Under the new rules, any employer that provides bicycles or cycling safety equipment for employees to use to travel to and from work is exempt from tax or national insurance contributions on their purchases. In addition, employees can get tax relief on the miles they clock up going about their daily job.

Bike Week has also arranged various fun events for cyclists, such as group rides, picnics and treasure hunts - although these are perhaps best done in your own time rather than during working hours.

To find out more about National Bike Week visit www.bikeweek.org.uk
To find out more about tax relief for cyclists visit www.inlandrevenue.gov.uk or call 0845-9000 404

Read more on IT jobs and recruitment