Faster data shows L'Oreal's Cognos project is worth it
L'Oreal has developed software to help its account managers work with major retail chains to forecast and improve sales of its products.
L'Oreal has developed software to help its account managers work with major retail chains to forecast and improve sales of its products.
The global cosmetics firm has developed an application based on Cognos planning software that uses sales data from the company's core SAP database.

Download this free guide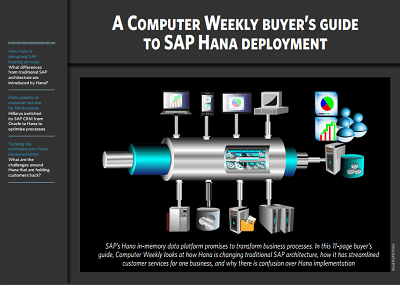 Computer Weekly's Buyer's Guide to SAP HANA Deployment
SAP's Hana in-memory data platform promises to transform business processes. Computer Weekly looks at how Hana is changing traditional SAP architecture, how it has streamlined customer services for one business, and why there is confusion over Hana implementation.
By submitting your personal information, you agree that TechTarget and its partners may contact you regarding relevant content, products and special offers.
You also agree that your personal information may be transferred and processed in the United States, and that you have read and agree to the Terms of Use and the Privacy Policy.
The system enables retailer-specific sales forecasts to be produced much faster than the previous system, which was based on Excel spreadsheets.
Each week, sales information from retailers' electronic point of sale systems is uploaded into the cosmetic firm's SAP BW datawarehouse. It is then transferred into Cognos.
The tool enables L'Oreal's national account managers to run planning and forecasting models that project unit sales and profit margins on L'Oreal products in retailers including Asda, Boots, Tesco and Morrisons.
Having successfully offered the service to these accounts, L'Oreal is now targeting smaller retailers.
Keith Mattocks, project leader of sales and marketing IT at L'Oreal, said the key to the project was identifying the Cognos tool and subsequently convincing the company, which had standardised on SAP systems, that it was the right choice for business intelligence.
"SAP could have been used, but it would have required more costly development," he said.
Another challenge in using SAP for planning and forecasting, according to Mattocks, was that it would have required the sales team to use a live SAP feed to make off-site sales presentations to retailers, which could have caused problems.
The software, implemented by Nottinghamshire-based BI-Inform, was developed last year using an iterative process, which Mattocks said proved effective and speedy, and enabled collaboration with end-users.
"We had a working prototype within a few weeks and key users could get involved early on," he said.
After using Cognos software for the November to January planning cycle, Mattocks said L'Oreal would roll it out to the next tier of retailers, including Savers and Wilkinsons, by the end of March.
SAP said it does provide its own forecasting tools for retailers, but some users choose to implement their own forecasting software.
Link to L'Oreal UK
Comment on this article: computer.weekly@rbi.co.uk



Read more on Database software