Enterprise licensing stranglehold set to loosen in 2007, says Forrester
For IT directors, 2007 may be the year that they are able to escape inflexible terms and conditions on their enterprise software usage, ­according to Forrester Research.
For IT directors, 2007 may be the year that they are able to escape inflexible terms and conditions on their enterprise software usage, ­according to Forrester Research.

Download this free guide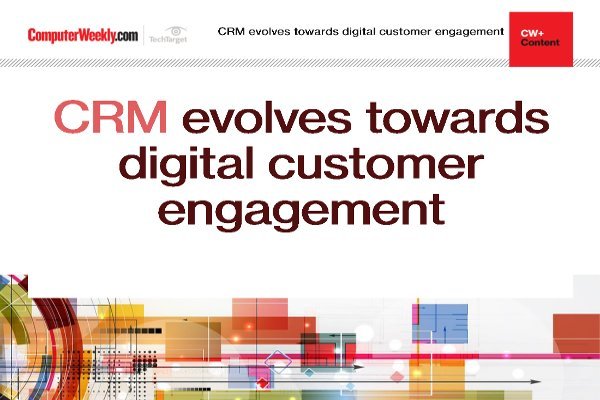 Enhancing digital customer engagement with CRM
Learn about customer relationship management has evolved towards engaging with customers through every channel, with digital at the forefront.
By submitting your personal information, you agree that TechTarget and its partners may contact you regarding relevant content, products and special offers.
You also agree that your personal information may be transferred and processed in the United States, and that you have read and agree to the Terms of Use and the Privacy Policy.
The analyst firm said this would be the year that IT directors finally get the upper hand with enterprise software firms, as new suppliers increasingly offer alternative licensing options.
It predicted that existing software licensee rights and practices would be challenged by new business models and agreements such as open source, software as a service and managed application services.
"With a growing number of alternatives at hand and an industry shift to service oriented architecture [SOA], customers no longer have to accept onerous ownership restrictions," said Forrester principal analyst Ray Wang.
Wang cited several examples where suppliers had tried to "rip-off" users.
In one case, a supplier withheld a software licence key during a hardware upgrade and forced the user to buy additional maintenance on a system that was being wound down. In another example, the supplier withheld access to an upgrade because the user had a contract with a non-approved application service provider.
Wang said another common problem with traditional licensing agreements was that businesses were unable to reduce their overall maintenance fees when they cut their headcount.
He urged IT directors to encourage their enterprise software suppliers to view IT departments as investors in their business rather than as customers.
Forrester has published a Licensee's Bill Of Rights which it said IT directors should put in place with their suppliers to overcome software ownership issues.
The document urges businesses to press for a more equitable relationship with suppliers by demanding reasonable guarantees of quality in the licensed product, defined service levels, and requiring that the supplier publishes its prices, maintenance fees and discounts.
The Bill Of Rights also recommends that IT directors urge their suppliers to provide full disclosure about known and unknown defects and allow users to speak freely to their peers, to user groups or to any other parties others about bugs, security issues and pricing details.
www.forrester.com/Research/Document/Excerpt/0,7211,40938,00.html
Forrester's tips for enterprise software licensing
Pay for actual usage
Affiliates should be permitted to use the software
Define permitted users across various operating models
Train all permitted users
Insist on free transfer of software licence regardless of site or hardware
Have the right to speak freely about the software with other users
Demand a fair audit
Receive access to unlimited support during disaster/recovery
Get fair treatment during a merger
Obtain indemnification from intellectual property claims.
Comment on this article: computer.weekly@rbi.co.uk

Read more on Business applications