Don't get stuck with buggy apps
Lawyer Richard Watkinson explains the pitfalls of software contracts.
This Article Covers
RELATED TOPICS

Download this free guide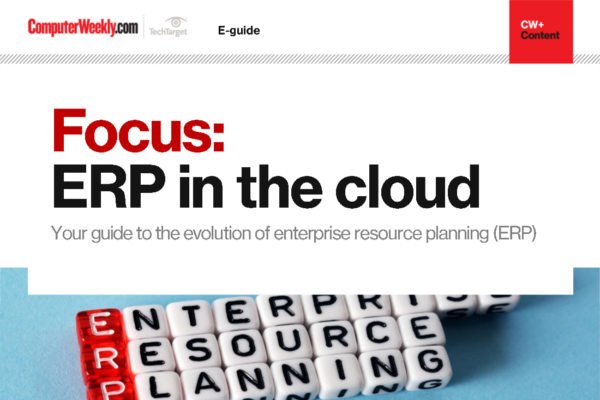 Are you keeping up with the ERP evolution?
Read about the new best practices for the ERP systems and how to tackle the growth of ERP integrations.
By submitting your personal information, you agree that TechTarget and its partners may contact you regarding relevant content, products and special offers.
You also agree that your personal information may be transferred and processed in the United States, and that you have read and agree to the Terms of Use and the Privacy Policy.

Lawyer Richard Watkinson explains the pitfalls of software contracts.



Courts are often required to perform a balancing act when interpreting contracts. One example is where the rights of the customer collide with the limits of what is fair to expect a supplier to do. So courts accept that new software may contain some bugs but also recognise that it is not fair to require a customer to pay for a system that does not work.

The balance can be tipped by the claims the supplier makes for the software. If it is sold "warts and all" then the customer must accept that there could be problems. But where software is sold as "fully tried and tested" then even minor bugs could mean it is simply not good enough.

In SAM Business Systems v Hedley SAM (December 2002) a software company signed a contract with Hedley to provide a ready-made software package. It claimed the new software was superior to Hedley's existing system, fully tried and tested, and could be used by untrained staff. The contract contained SAM's standard written terms of business, with extensive limitation and exclusion clauses, although it did provide a money-back guarantee if the software failed the acceptance tests in the contract.

Breach of contract

Immediately after the go-live date there were serious problems with the system. SAM corrected many of these, often speedily, but more problems arose with continued use. After one year, Hedley decided to stop using the system, which led to SAM's claim for unpaid fees and a counter-claim for breach of contract.

The court ruled that Hedley should have taken the opportunity to reject the software in the acceptance testing process. Its failure to follow the contractual mechanism for acceptance testing meant that it had lost the right to reject defective software.

Forfeiting your rights

If a contract contains a mechanism for rejecting software, it must be followed if customers are to avoid forfeiting their rights to reject defective software at a later date. Software purchasers must ensure that the terms allow a reasonable trial period during which the software can be tested to avoid having to reject it prematurely or worse, miss a deadline for rejection.

Hedley had contracted on SAM's standard written terms of business, so the contract was subject to the Unfair Contract Terms Act (Ucta). The court ruled that the limitation clause was reasonable under Ucta. The judge also added that a limitation clause in a contract made between parties of substantially equal bargaining position, size and resources is very likely to be found reasonable.

So close attention must be paid when drafting limitation and exclusion clauses. It is extremely risky to assume that a court will strike them out as unreasonable under Ucta.

If user companies feel that the standard terms are unsatisfactory, especially in relation to financial risk, they should negotiate a more appropriate limitation clause. Although this might lead to the loss of Ucta protection, it will give a clearer picture of the financial exposure and help to quantify the appropriate level of insurance.

Richard Watkinson is technology and media partner at corporate law firm Pinsents
Read more on Business applications