Data recovery software - Essential Guide
Data recovery software is a specialised field, with the software designed particularly for hard drive data recovery.
This Article Covers
RELATED TOPICS
Data recovery software is a specialised field, with the software designed particularly for hard drive data recovery. Data loss itself can come from hardware or software failures, and natural or man-made disasters, but as a result, the majority of businesses will use some form of computer recovery software or data recovery services.

Download this free guide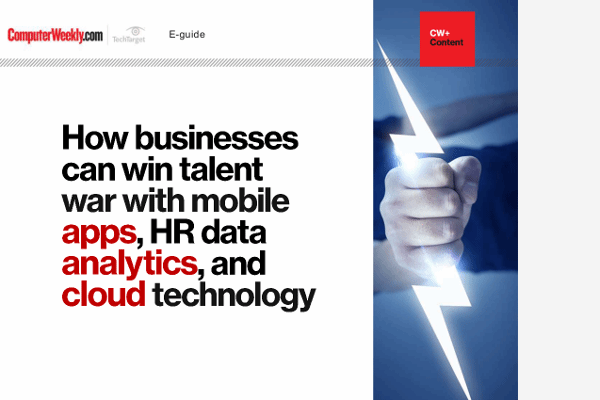 How businesses can win talent war with mobile apps, HR data analytics and cloud technology
Latest articles on HR best practices: mobile apps disrupting the annual staff appraisals; reasons for and against open-source software; and Rolls-Royce case study.
By submitting your email address, you agree to receive emails regarding relevant topic offers from TechTarget and its partners. You can withdraw your consent at any time. Contact TechTarget at 275 Grove Street, Newton, MA.
You also agree that your personal information may be transferred and processed in the United States, and that you have read and agree to the Terms of Use and the Privacy Policy.

What causes data loss?
Data loss is extremely common and tends to be caused by human error, viral attacks or natural or man-made disasters.
Desktop or notebook hard drive failures are very common and are often prompted by accidents in the office which lead to the machine being physically damaged.
In very severe cases of hard drive platter damage, magnetic degradation or a file over-write will render the data unrecoverable.
But in nearly all hard drive recovery cases, the data can be recovered by a trained computer data recovery technician.
How easy is it to recover data?
Computer data recovery can be tricky, and usually requires the help of hard drive data recovery experts. But in all hard drive recovery situations, experts advise users to remain calm and not act in a way that will make matters worse.
What are the most disastrous scenarios?
The top three disaster scenarios that can cause the most data loss, because they affect both physical and electronic storage, are as follows.
Physical damage or destruction of servers or PCs caused by excessive heat from fire or explosion.
Physical damage to servers or PCs caused by flooding.
Physical damage to servers or PCs caused by dropping or a blow from a heavy object.
In which situations is data most recoverable?
You are most likely to be able to recover data in the following situations.
Accidental file or email deletion caused by human error.
Accidental file or email deletion due to a common virus.
Loss of data on one computer due to virus "wiping" the hard drive.
What are data recovery firms?
There are many data recovery and computer forensic experts that know how to deal with physical electronic failures, as well as software-based data corruption.
Although some firms will come out to the business premises to attempt a recovery, most will prefer to take back the computer, server or particular hard drive to their labs to operate on.
The majority of data recovery firms advertise a "no fix, no fee" offer, with hard drive data recovery costs around the £100 mark for a diagnosis, about £250 for electronic recovery and about £350 for mechanical recovery.
If I send my drive to a recovery firm, how should I package it?
If you are sending your drive to a computer data recovery expert, it is essential to package it correctly to avoid damage in transit.
The best packaging is the original box and packaging the drive came in.
Good layers include an anti-static bag followed by foam rubber. Do not use bubble wrap, foam 'peanuts' or paper. The purpose is to stop the drive moving around inside the box.
Data recovery software packages
Read more on Database software