The credit crunch currently blighting the financial services industry and contributing to the onset of global recession has had a major impact on IT decision-making within corporates in all sectors.
Financial services firms are tightening their belts as a result of the shortage of funds, which means that banks, building societies and other financial services businesses have fewer products to offer.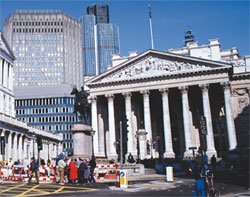 The scarcity of capital is in turn leading businesses outside the financial sector to rein back their spending, as they prepare for falling demand from customers tightening their own belts.
Focus on finance
Banks and the financial services industry as a whole are heavily dependent on IT. As a result there has been a conscious decision to continue to invest in IT where it will bring a return but to cut the cost base associated with it. This means, for example, less IT recruitment but existing jobs remain essential for companies to retain their competitiveness. But new projects, regardless of their potential benefits, are being shelved. The cautious response to the use of XML e-commerce standards in the mortgage industry, from the businesses set to benefit, is a case in point.
Spend to save
Yet the heavily regulated finance sector must spend money if it is to adhere to legislation such as MiFID and Basel II as well as be able to offer customers services such as Faster Payments, which have been driven by regulators. The sector is also being advised to step up its data security mechanisms following events such as the rogue trader fraud at French bank Société Générale.
Many CIOs in the general market believe that IT spend should continue to help businesses during economic slowdown. Given that the efficiencies offered by many technologies offer cost reductions, they can be viewed as an investment rather than a cost.
IT directors need to be at their innovative best during hard times as the boardroom demands more for less. Outsourcing is a popular way to make savings but cost cutting is not the ideal driver for an outsourcing strategy.
Latest articles from ComputerWeekly on IT Credit Crunch
Email Alerts
Register now to receive ComputerWeekly.com IT-related news, guides and more, delivered to your inbox.
By submitting you agree to receive email from TechTarget and its partners. If you reside outside of the United States, you consent to having your personal data transferred to and processed in the United States.
Privacy
This was first published in May 2008