Creating social lepers


David Tebbutt
Soapbox
Before long we will be able to download our favourite cartoons and much more, including films, music, CNN...
David Tebbutt
Soapbox
Before long we will be able to download our favourite cartoons and much more, including films, music, CNN and Time magazine, due to the Time Warner/AOL mega-merger, and the imminent arrival (we hope) of affordable high bandwidth Internet connection.

Download this free guide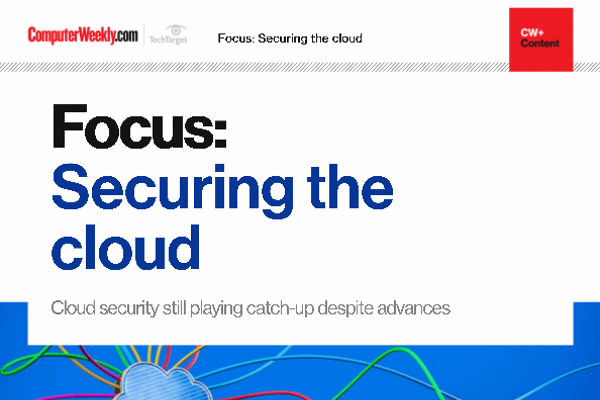 94.4% of cloud apps are not secure enough for enterprises
Access this e-guide with 6 key articles on cloud security and learn how to protect your organisation and its data on the cloud.
By submitting your personal information, you agree that TechTarget and its partners may contact you regarding relevant content, products and special offers.
You also agree that your personal information may be transferred and processed in the United States, and that you have read and agree to the Terms of Use and the Privacy Policy.
Sounds marvellous, doesn't it? We can each view whatever we want at the drop of a hat. No waiting.
We've tasted this pleasure in many ways already: the motor car instead of a bus or train, the convenience store which has no concept of normal working hours, Internet-based research that beats a visit to the library any day, e-mail instead of letter post, or our own MP3 playlists instead of those inflicted by record companies.
But all this flexibility and freedom has a dark side. It undoubtedly enriches our lives as individuals and, in the work context, massively improves our productivity. The downside is that existing developments have already made us incredibly selfish. The new media will simply accelerate this trend.
The more choice we get, the less we have in common with our families, friends and work colleagues. Where, once upon a time, conversation centred on what we saw on television last night, soon we'll be able to watch what we like, when we like, thus pulling the rug of common interest from under us.
You could argue this is a good thing. We are each increasing our levels of personal fulfilment. This is true, but in doing so don't you feel we are eroding the mortar of social cohesion? What will happen to a society in which we all become so selfish we abandon the ties of community and family in favour of our nebulous but far more stimulating chums in cyberspace?
David Tebbutt is a freelance technology writer
Read more on Operating systems software