Now, more than ever, computer users have to be extra vigilant to avoid picking up a dose of something nasty online. In the early 90s, viruses were fairly abundant, but since the commercialisation of malware in the early part of this decade, the volume of different malicious programs has gone off the charts. With infection now possible simply from visiting a legitimate website (BusinessWeek.com was hacked and delivered malware infections for a while), good anti-virus protection is more important than ever before.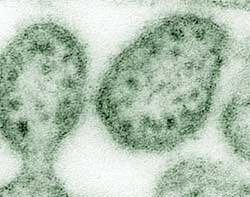 The rise of free anti-virus software
However, not all anti-virus programs are created equal, and perhaps the biggest dividing line in customers' eyes lies between the software that you pay for, and the software that you don't. It is possible to get free anti-virus software online - but will it offer you the protection you need?
Microsoft seems to think so. The company has resolved to discontinue its OneCare subscription-based consumer anti-virus product. Instead, it will be offering Morro, a free anti-virus system designed to protect consumer PCs.
"It was a case of seeing that the number of consumers that were signing up to the subscriptions for paid anti-virus has been flat," says Cliff Evans, head of security and privacy for Microsoft UK. He adds that only 50% of people surveyed had paid subscriptions, according to a Get Safe Online survey. "So we wanted to ensure that people had quality, up to date software on their machines."
Commercial products offer more
But Microsoft, along with most other providers of free anti-virus software, also sells a paid version. Do the paid versions of these products provide more protection than the free ones? Karel Obluk, chief technology officer of AVG, which makes a free version available alongside its commercial one, says the base protection is the same, but commercial versions do offer more.
"There is an aspect of improved experience, and extra features in terms of better schedules, and technical support is also an extra feature," says Karel Obluk. "But the basic anti-virus scanning engine is the same." In version 8.5 of the software, the company will be unifying the protective elements of the free and paid versions even more. Technology that scans web links to test for malicious content while the user is surfing will be included in both editions for the first time when that version ships.
Behavioural analysis gives commercial edge
That said, there is an identity theft module from AVG that ships only in the commercial version. This module uses behavioural analysis techniques to try and spot zero-day malware for which there is not yet an available signature. This offers a significantly higher level of protection than the basic signature-based approach, Obluk admits.
Adding behavioural-based protection on top of signature-based scanning is important, because of the huge range of different malware strains now available. Generic signatures are still relatively good at catching large swathes of malware, but things like custom packing (where the executable is encrypted and compressed), and on the fly, per-session obfuscation are making it difficult for anti-virus companies to produce signatures as quickly as the malware writers pump out new code.
Free commercial AV - for consumers
There are other ways to get commercial-grade software for free. Banks sometimes offer such products to their online banking customers. Barclays offers Kaspersky anti-virus software, for example. But that is only going to be useful for consumers - and that's the root of the problem. Discussions of protection levels, user experience, and technical support are all moot from a business perspective because of one basic fact: free anti-virus software normally comes with the legal caveat that it cannot be used for commercial purposes, which automatically restricts it to consumers, warns Neil Martin, marketing manager at Panda, which sells anti-virus software. "Even if you happen to be a self-employed person using this at home, if you use this for anything even vaguely commercial, you're likely to be contravening the licence and may have FAST on your back," he warns.
Ultimately, then, consumer users might be able to get away with using free anti-virus software, but may find their options limited when it comes to configuring it, and protecting against some of the more insidious online threats. Businesses relying on free anti-virus software will generally find themselves walking a legal tightrope, and also unlikely to have the advantage of business-level features such as a centralised management. No one likes paying for products that don't bolster their topline revenues, but this is one bullet that UK PLC may just have to bite.
Download free security software here
Read more about malware and security
Infosec 2009: an essential guide for IT professionals >>
Infosec 2009: Top tips for a safer 2009 >>
Top 10 information security tips for C-level executives >>
Avg tops Which? list of PC security freeware >>
Twitter users targeted by spammers and malware spreaders >>
Which? advice for choosing the best free security software >>
Cnet free software downloads and reviews >>
Free personal firewall & internet security software >>
Email Alerts
Register now to receive ComputerWeekly.com IT-related news, guides and more, delivered to your inbox.
By submitting your personal information, you agree to receive emails regarding relevant products and special offers from TechTarget and its partners. You also agree that your personal information may be transferred and processed in the United States, and that you have read and agree to the
Terms of Use
and the
Privacy Policy
.
This was first published in May 2009