Companies to develop home broadband network
Eight companies, including some of the largest names in electronics, are to develop technology jointly that allows multimedia...
Eight companies, including some of the largest names in electronics, are to develop technology jointly that allows multimedia content to be sent around the home over standard TV antenna cabling.

Download this free guide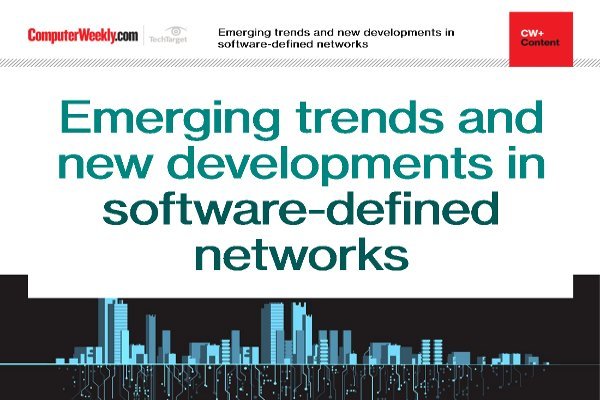 The latest developments and trends in SDN
Join us as we sit down with a number of senior IT managers from multi-national enterprises to discuss the latest trends in the world of software-defined networks.
By submitting your personal information, you agree that TechTarget and its partners may contact you regarding relevant content, products and special offers.
You also agree that your personal information may be transferred and processed in the United States, and that you have read and agree to the Terms of Use and the Privacy Policy.
Under the Multimedia Over Coax Alliance (MoCA), the companies hope to develop a system that will be capable of delivering DVD-quality video throughout the home over existing coaxial cable. Such cabling is already present in many rooms around the home because it is used to deliver TV signals from an antenna or cable TV connection.
Matsushita Electric Industrial, better known by its Panasonic brand name, is the world's largest consumer electronics company and one of the founding members of MoCA.
Other companies include Toshiba, computer networking company Cisco Systems, cable TV network operator Comcast, direct-to-home satellite provider Echostar Satellite, semiconductor company Entropic Communications, Motorola and RadioShack.
Few technical details of the system have been disclosed, although the companies say it will support transmission of digital data at speeds of up to 270Mbps.
The group will also work on developing wireless access points that can be used to extend coverage to rooms where cabling does not exist.
The system will also have a quality of service (QoS) function, which could allow time-sensitive data such as real-time video to gain priority over less sensitive data such as electronic programme guide data or e-mail. Connections will be made using the standard "F" plug already used for TV antenna connectors.
Announcement of MoCA comes days before the Consumer Electronics Show (CES) is due to begin in Las Vegas. This year's CES is expected to provide a stage for a growing number of home electronics devices that can be interconnected digitally.
There are several other networking standards, among them Ethernet and IEEE1394, which have been touted as conduits to transfer broadband and multimedia data between devices in the home. However, all require the laying of additional cable.
The companies backing MoCA are betting that their system will find favour among consumers because it uses the standard coaxial cable.
Martyn Williams writes for IDG News Service

Read more on Telecoms networks and broadband communications