Career clinic:How do I get into networking?
I have been working with computers for three years now. I started in desktop maintenance and now work for a large investment bank...

Download this free guide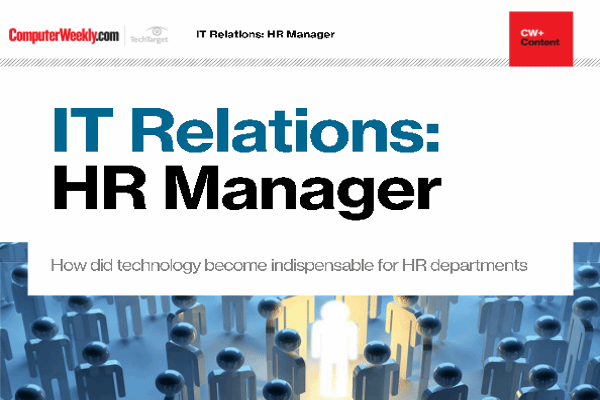 How did technology become indispensable for HR departments
HR and IT departments have begun to work closely together over the last few years. While HR historically has often received limited attention, companies now understand the key role the department plays in the business.
By submitting your personal information, you agree that TechTarget and its partners may contact you regarding relevant content, products and special offers.
You also agree that your personal information may be transferred and processed in the United States, and that you have read and agree to the Terms of Use and the Privacy Policy.

I have been working with computers for three years now. I started in desktop maintenance and now work for a large investment bank in operations.



I have been studying networking and want to move into a networking career and use my CCNA certification. However, everyone asks for experience, which I cannot get until I get a job. Do you have any advice?

The solution
Due to the current climate in the employment market, employers are focusing on the technical skills that a prospective employee already has, and your situation is not uncommon.

All is not lost, however, because the economic climate also means that employers are seeking to get optimum output from their staff. Perhaps you could offer your services on a free basis in your spare time to gain experience and get a foot in the door.

I can think of few managers who would turn down the offer of a free addition to their existing workforce, especially one with both a good understanding of their business and relevant technical qualifications.

Gaining such experience is hugely beneficial to you and worthy of considerable investment. If you feel that you can, speak to your line manager or go to the HR department.

Any relevant project experience, of any size, value or importance, will complement your accreditation, provide commercial experience and add value to your CV.

Time spent outside of current responsibilities provides not only commercial experience, but also demonstrates your commitment to learning. Detailing such determination on your CV will also ensure that any prospective employer appreciates these credible and sought-after attributes.

Assuming that you are considering leaving your current employment, the proposed action detailed above could be an interim solution that benefits all parties during the period running up to separation. However, it is quite likely that a change of heart may be felt due to the flexibility shown by both parties, and by the new value of the relationship.

Read more on IT jobs and recruitment