Buyer's Guide to infrastructure: Three steps to IT reorganisation
After a year of seeing deep cuts to infrastructure and operations (I&O) budgets, businesses are returning to a growth agenda. Most I&O executives say this is routine. As the vice-president of infrastructure at a large manufacturer summed it up: "I&O is always in a recession. We always have to do more with less. Did the global recession hurt us? I'm sure it did, but we didn't notice any unusual cuts in spending."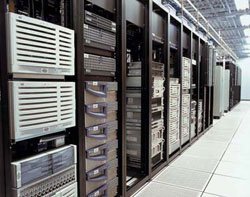 After a year of seeing deep cuts to infrastructure and operations (I&O) budgets, businesses are returning to a growth agenda. Most I&O executives say this is routine. As the vice-president of infrastructure at a large manufacturer summed it up: "I&O is always in a recession. We always have to do more with less. Did the global recession hurt us? I'm sure it did, but we didn't notice any unusual cuts in spending."

Download this free guide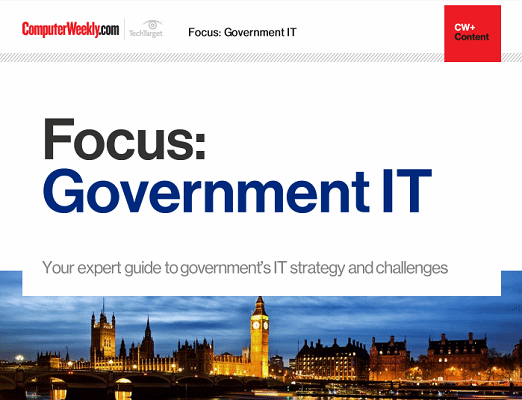 Government IT in post-Brexit Britain
Get an expert look at the government's ideas for a prosperous post-Brexit Britain as well as its ambitious 5G strategy. Features an interview with Sarah Wilkinson, chief data, digital and technology officer at the Home Office.
By submitting your personal information, you agree that TechTarget and its partners may contact you regarding relevant content, products and special offers.
You also agree that your personal information may be transferred and processed in the United States, and that you have read and agree to the Terms of Use and the Privacy Policy.
That is all about to change. As overall budgets emerge from 2009's deep freeze, I&O is expected to receive a noticeable bump in IT spend. But what does this mean for you? It's time to reprioritise your initiatives. Cost-cutting and efficiency are critical, but if you want to align with the business, you need to refocus your efforts on growth. To do so, take a look at where your money is coming from, tap into funds set aside for innovation and growth and deliver on critical I&O initiatives.
I&O has always been one of the largest IT functions. So it's no surprise that it often consumes 50% of the overall IT operating and capital budget.
This is because most companies have roughly 50% of their overall staff in the I&O department, so it's safe to assume it consumes half of the 32% of the overall IT budget dedicated to people. The "I" in infrastructure and operations - your servers, storage, and desktop assets - consume another 19% of the IT operating and capital budget. And finally, maintaining your local-area and wide-area networks consumes another 14% of enterprise IT budgets, while SMBs spend just a shade under, at 13%.
If we peel back the onion and examine the specifics of just the I&O capital budget, we see that half the budget is spent on the datacentre, while the other half goes to your desktop and device infrastructure.
There are three basic categories of datacentre infrastructure spend: servers, storage and networking. The first two are straightforward and we see that 27% and 16% are spent on servers and storage, respectively. The third category - networking - is a bit trickier. The core of the network consumes roughly half of your network spend, while the other half is spent on wiring closets and campus connectivity. Thus it's safe to assume that 7% (half of the overall network spend) goes to plumbing the servers and storage in your datacentre. When all is said and done, the datacentre spend composes 50% of your infrastructure budget.
The remaining infrastructure budget - made up of PCs and peripherals at 31%, individual mobile devices at 8%, industry-specific devices at 5%, and the remainder of your networking spend at 7% - is invested in user-facing infrastructure. This broader desktop and device environment is the remaining 50% of your infrastructure budget.
This tradition of spending half the budget inside the datacentre and half on your user infrastructure is standard. But 2010 will not be standard operating procedure. In fact, when we asked IT decision-makers to categorise the breakdown of the IT spend above, we found only half is going to ongoing operations and maintenance. "Keeping the lights on" is taking a backseat.
The usual 30% of the budget will be set aside for new IT projects, but a surprising 22% of enterprise IT budget (18% for SMBs) is earmarked for expanding capacity to support business growth. This is the largest indicator that 2010 will be anything but business as usual. As a result, we know I&O will be asked to spend nearly half of the money on new initiatives and supporting business expansion. If you fall into this 50/50 category, you need to break the cycle and focus on three key efforts. Each of these efforts have components that meet the new IT initiative and support business expansion objectives your CIO and CEO demand.
The first area to focus in on is the desktop. The desktop is the largest area of increased growth. Specifically, 37% of our respondents indicated they would be increasing their PC and workstation spend by 5% or more - the highest of the six categories we tracked.
Most companies skipped Windows Vista and are now facing a Windows 7 deployment. So capitalise on the budget you're setting aside for new PCs and workstations and phase in Windows 7.
New desktop and application virtualisation technologies support business expansion through bring-your-own-computer (BYOC) programs that attract and retain new talent as well as hosted virtual desktop infrastructure (VDI) to connect contractors, partners, and other third-party users. But transforming your desktop architecture isn't easy. The two-sizes-fits-all days of providing either a desktop or laptop are long gone. To drive the architecture today, you need to look at mobility and productivity requirements. And to truly transform the endpoint you need to work with the latest from Citrix, VMware and Microsoft to support access from any device to any application.
Retooling your datacentre for the path to cloud
Cloud computing is redefining how IT builds, runs and even owns IT infrastructure. And although it's tempting to start your I&O overhaul here, it's too complicated to reboot 20 years of datacentre architecture. Instead, you'll want to focus on migrating from your legacy infrastructure to the public cloud with a methodical approach. The goal is to build your own internal cloud infrastructure, but even that will be complicated.
I&O executives will spend a lot of money on server, storage and networks. The key is not to spend this money in the traditional siloed approach. New converged infrastructure combines server, storage and network in a single chassis. This unified approach helps transform the economics of running your datacentre. It accelerates the transition to IP storage and helps build cloud-ready infrastructure.
Converged infrastructure is a perfect platform for building a hybrid internal/public cloud environment. Many leading I&O teams are using public IaaS (infrastructure as a service) clouds for more innovative ways to reduce costs and increase operational flexibility. Their elasticity, low entry costs and ease of use are well-suited to supporting applications that follow web- or service-oriented architecture design, or that fit well into virtual server environments. Their security, availability and operational transparency are also rapidly maturing, which can make them more suitable for a widening array of applications.
Industrialising your IT operations
Finally, with your desktops and datacentres under way, it's time to turn back to your operations by industrialising your IT processes. Like many movements before it, IT is rapidly evolving to an industrial model. A process or profession becomes industrialised when it matures from an art form to a widespread, repeatable function with predictable results and is accelerated by technology to achieve far higher levels of productivity. Industrialisation is fuelled by the maturation of IT operations frameworks like ITIL and Six Sigma, combined with the use of more sophisticated IT process automation tools plus an appetite for organisational change.
In this post-recession era you'll find it's easier to take advantage of the crisis we're coming out of and realign your team's attitude, behaviour and culture. The recession uncorked a lot of process inertia and you can stop rewarding your team as heroes that put out fires in IT and start motivating them to improve efficiency.
This is an excerpt from the "Focus Your I&O Budget On Three Key Initiatives" report by Robert Whiteley, VP and research director at Forrester Research serving Infrastructure & Operations professionals. Read Robert's blogs here >>
Read more on IT governance