Business benefits
The way a business interacts with its customers is key to keeping them coming back to you. Roisin Woolnough looks at five...
This Article Covers
RELATED TOPICS

Download this free guide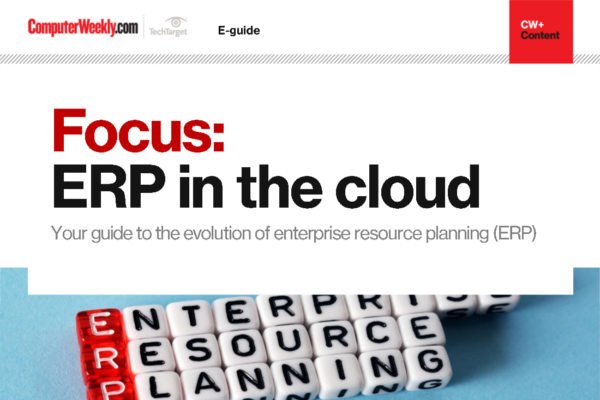 Are you keeping up with the ERP evolution?
Read about the new best practices for the ERP systems and how to tackle the growth of ERP integrations.
By submitting your personal information, you agree that TechTarget and its partners may contact you regarding relevant content, products and special offers.
You also agree that your personal information may be transferred and processed in the United States, and that you have read and agree to the Terms of Use and the Privacy Policy.

The way a business interacts with its customers is key to keeping them coming back to you. Roisin Woolnough looks at five successful CRM implementations



Customer relationship management (CRM) gets a bad press. Many investors and organisations are sceptical about the benefits of CRM tools, put off by numerous recent high-profile cases of unsuccessful implementations. Despite these corporate doubts, CRM is an ever increasing phenomenon. IT analysis company Aberdeen Group estimates that the global CRM market will grow from $13.45bn (£9.3bn) in 2001 to $27.76 bn in 2005. The US is the biggest spender on CRM, with the UK taking second place.

Last year, Aberdeen Group set out to find examples of where CRM has helped business. The result was its report What Works in Europe: success stories in customer relationship management. Its analysts looked for demonstrations of CRM implementation excellence, regardless of conventional yardsticks such as company size or market share.

Many healthcare, automative, financial, IT and utilities sectors have deployed CRM solutions effectively. The Aberdeen analysts found that success was generally determined by good communication between suppliers and customers. Those companies which invest in a CRM system that promises a quick return on investment and understand how to overhaul customer-facing business processes stand a greater chance of success.

Aberdeen Group and Computer Weekly have put together five examples of companies that have successfully installed CRM systems.

Where the case studies come from
Aberdeen Group is a leading IT market analysis and positioning services company that helps IT suppliers establish leadership in emerging markets. Further information on the customer relationship management report What Works in Europe, go to www.aberdeen.com

Avis UK eliminates the paperwork so customers aren't kept on hold
Leading car rental company Avis operates in 112 countries and rents cars from more than 4,000 locations worldwide
Read article >>

Bupa's Heartbeat cures all
Bupa, which was established in 1947, is one of the UK's largest private health insurance providers. It has nearly four million customers around the world and employs 40,000 staff in the UK
Read article >>

Western Provident Association's Web site adds the personal touch
Healthcare provider Western Provident Association (WPA) was established nearly 100 years ago. It has more than half a million clients, providing a range of private medical insurance, dental plans and medical cash plans for individuals and corpoate subscribers
Read article >>

Sytner Group drives up sales
Sytner is one of the UK's leading retailers of prestige and specialist cars. It operates 45 full-service dealerships throughout the country and has official manufacturer franchises for most up-market car brands
Read article >>

HSBC Bank saves by opening up the e-mail channel
A wholly-owned subsidiary of HSBC Holdings, HSBC Bank is one of the world's largest banking and financial services organisations. It has 6,500 offices in 78 countries and territories
Read article >>
Read more on Business applications