Bank deal will save time and IT costs
Danske Bank is to implement performance management software from PeopleSoft in a multi-million pound investment designed to cut...
This Article Covers
RELATED TOPICS

Download this free guide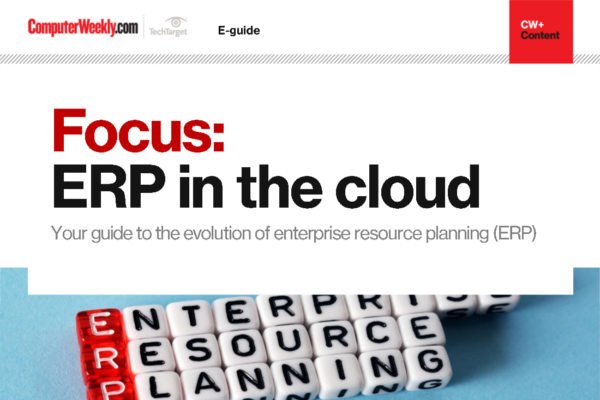 Are you keeping up with the ERP evolution?
Read about the new best practices for the ERP systems and how to tackle the growth of ERP integrations.

By submitting your personal information, you agree that TechTarget and its partners may contact you regarding relevant content, products and special offers.

You also agree that your personal information may be transferred and processed in the United States, and that you have read and agree to the Terms of Use and the Privacy Policy.

Danske Bank is to implement performance management software from PeopleSoft in a multi-million pound investment designed to cut the monthly accounts cycle.



The software will reduce the time it takes to close the monthly accounts from 12 to three days, the bank said. And in an added return on investment Danske expects the package to help it to meet the requirements of a new code of conduct for international banks.

The $3.25m (£2.16m) contract will see the Denmark-based bank scrap a range of financial reporting applications and roll out PeopleSoft's Enterprise Performance Management (EPM) software across its offices worldwide.

Companies use performance management, or analytic software, to measure performance across company divisions and to track customer profitability.

With the global slowdown in technology spending suppliers are keen to push performance management software as way to get better return on IT investment and to drive down costs.

The EPM software, which includes specialist transfer pricing and risk management modules, will take 18 months to roll out across the bank. It will replace a handful of in-house and standard financial software packages used across Danske.

Thomas Johansen, first vice-president of Danske Bank, said, "It will cut the closing of the book cycle for monthly accounts from 12 to three days. To close a book in three days you need best practice in technology. You can only do this with an integrated solution."

Danske also decided to overhaul its financial systems to accelerate responses to shifting regulatory requirements in the global marketplace, Johansen added.

One high-profile example of new regulatory requirements is the proposed Basel Capital Accord - designed to make banks' assessments of their own loans and investments more sensitive to risk.

Under the code of conduct banks that can show an advanced level of risk management will be able to reduce their capital costs. One way to achieve this is by demonstrating sophisticated IT systems.

"About a year ago we said we needed to understand data better and deliver information faster to managers. Our home-grown systems are pretty good on a standard basis but with regulatory requirements and globalisation you need to react faster," Johansen added.

An IBM datawarehouse, currently being installed by Danske, will store the mass of transactional and financial data for the EPM software to analyse.

PeopleSoft, however, provides a datawarehouse as part of the EPM suite for financial services companies, and traffic will be able to pass between the two.


Bank takes steps to cut costs

Project Breakdown

Value of contract: $3.2m


PeopleSoft product called Enterprise Performance Management


Modules include transfer pricing, risk liability, and activity-based management


Due to be implemented within 18 months, by November 2002
Main Business Benefits

Reduces the time it takes to finish the monthly accounts cycle from 12 to three days


Improves the analysis of financial information and gives managers a more coherent overview of the group's performance.



Nick Huber
nick.huber@rbi.co.uk
Read more on Business applications