Airline doubles online sales after installing switching technology to eradicate downtime
FlyBe, the UK's third largest low-cost airline, has more than doubled its online bookings since rolling out intelligent...
This Article Covers
RELATED TOPICS

Download this free guide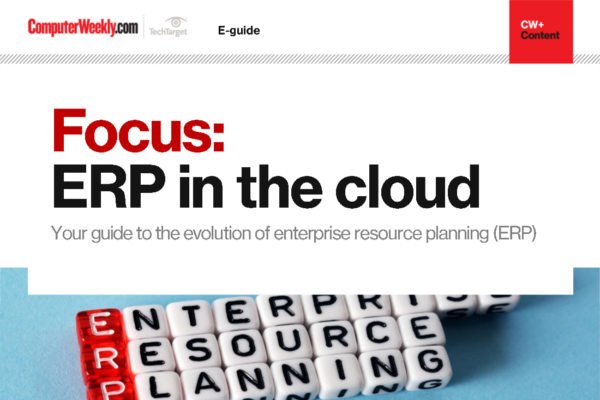 Are you keeping up with the ERP evolution?
Read about the new best practices for the ERP systems and how to tackle the growth of ERP integrations.
By submitting your personal information, you agree that TechTarget and its partners may contact you regarding relevant content, products and special offers.
You also agree that your personal information may be transferred and processed in the United States, and that you have read and agree to the Terms of Use and the Privacy Policy.

FlyBe, the UK's third largest low-cost airline, has more than doubled its online bookings since rolling out intelligent application switching technology on its e-commerce operation to provide 100% availability.

The airline, which operates out of Bristol, Belfast, Birmingham, Exeter and Southampton, implemented Linkproof, an intelligent application switch technology from network supplier Radware, following a review of its IT systems last year.

The Linkproof switch is designed to manage links on enterprise networks, offering what Radware describes as uninterrupted access to applications.

The product was selected following a review by IT services provider Teksys. The review concluded that the airline needed to gain better control over its internet connectivity and control bandwidth consumption to increase efficiency in its IT operations.

FlyBe considered deploying a Border Gateway Protocol system based on installing a redundant line to guard against ISP connection failure. However, the airline found that this would have wasted bandwidth and would be complex to administer.

Instead, the company deployed two Radware Linkproof application switches to support a "multi-homing" system that should guarantee ISP connections by routing traffic intelligently via multiple ISPs and ensuring continuous website access for FlyBe's customers.

Bob Thatcher, IT systems manager at FlyBE, said, "We recognised the need to remove the single point of failure as we were concerned about what would happen when our ISP failed, for whatever reason. Downtime would have been a severe blow to our business, potentially costing thousands of pounds.

"The Linkproof system seemed to be the easiest to implement and manage." Thatcher said a benefit of using Radware was that it brought the control of FlyBe's web presence back into its premises. "This allows us to upgrade bandwidth without losing any service," he said.

Since rolling out the system in the first quarter of 2003, the percentage of people using the online channel to book flights has risen from 40% to more than 80%, Thatcher said.
Read more on Business applications