Why businesses need brilliant social media
Social media is tturning out to be arguably the biggest disruptive challenge business has to face
Social media is turning out to be arguably the biggest disruptive challenge business has to face. Yes, there has been the internet; yes, there has been globalisation; and yes, there has been outsourcing to 'export processing zones' – all have had a dramatic effect on business over the years.
But social media is different. It connects your customers with your suppliers, and it allows good feeling about your brand to spread – and bad feeling too. Social media mobilises huge numbers of people and facilitates the overthrow of dictatorships. It is more than a new form of communication, fashion or toy; it is a new kind of world.
Many of the old paradigms have been turned on their head or just swept away. Many of the cornerstones on which you've built your business are no longer there – and this is a liberating and wonderful thing.
Facebook has just spent $19bn on WhatsApp. Last year it spent $1bn on Instagram. Google, Microsoft and Apple have all been buying smart companies hand over fist. What is different from 10 years ago, though, is that the acquired businesses have in themselves little or no revenue – and companies have no idea how they can change this situation.
What does this mean for you and your business? Well, it suggests that our fundamental thinking about what makes business sense needs re-evaluating. For example, no longer does the company with the largest budget get the largest share of customer attention. Global fashion brands, for instance, now have to court teenage girls who video their shopping trips and get tens of millions of visitors who tune in to see what they've bought.
Brilliant Social Media – free download
Click here to download an extract from Adam Gray's book, Brilliant Social Media. Includes a 35% discount code for Computer Weekly readers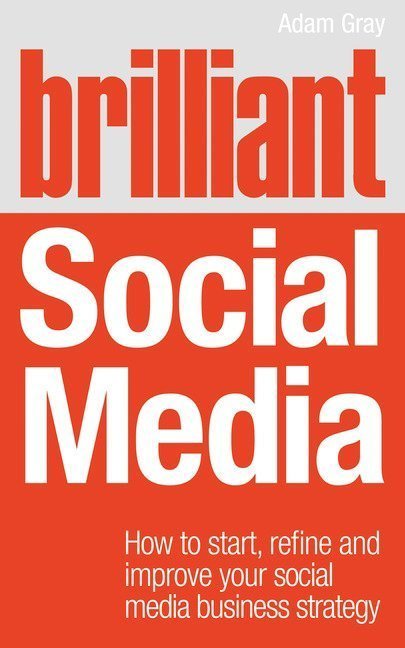 In the future, brands that know how to manipulate the access points to this new world will be the ones which succeed.
This seismic shift in customer behaviour should come as no surprise. Marketers will have seen the gradual decline in effectiveness of the more traditional mediums of advertising, direct mail and telesales. What has been a surprise to many, however, is the speed at which this change has occurred.
I spend my life talking to organisations about how they can manage the risk that these changes pose. Often, the challenge for businesses is taking the first step: understanding what these changes mean for them and how they need to adapt their business to cope.
When I wrote Brilliant Social Media I wanted to do something which was more practical than simply stimulating thought or planning a long-term strategy. I wanted to create a manual which, rather than telling the big story, would give a step-by-step series of implementable steps that any business could use to improve their social effectiveness at whatever level that might be — beginner, intermediate or expert.
From an explanation of why social media is so natural for us (and therefore so quickly adopted) to why social media matters to your business, and how to be smart when using it, the book covers everything. This includes what platforms you should be on, how to sign up, what your profile pages should say and do, and how to go out and engage an audience.
I've tried not to use complicated industry speak and I've made the learnings as unambiguous as possible. I've also tried to cover as much ground as possible, so no matter what level of experience you have in the social marketing world there will be things in the book that you can ice up and run with.
---
Brilliant Social Media by Adam Gray (pictured) is out now in paperback, priced £14.99, available from Amazon and all good book shops. For more information visit www.GrayUK.com/brilliant.