Thought for the day:Trust me, I'm an e-government expert
Incisive columnist and IT expert Colin Beveridge looks at a hot issue of the day.It's very nice to be popular, especially if you...

Download this free guide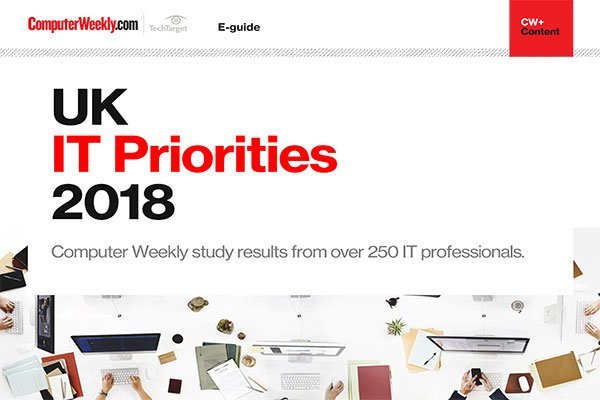 UK IT Priorities 2018 survey results
Download this e-guide to discover the results of our 2018 UK IT Priorities survey, where IT leaders shared with us what they are going to be investing in over the coming 12 months.

Incisive columnist and IT expert Colin Beveridge looks at a hot issue of the day.It's very nice to be popular, especially if you have always been the poor relation at the party. But I expect that public sector technology managers can remember how recently they had to battle for the attention of suppliers and job-seekers.



For many years the public sector was definitely a no-go area for ambitious vendors and staff keen to maximise their incomes. Now we are well into the second year of a technology spending recession and a lot of people have suddenly become very receptive to opportunities that they would have previously shunned. Or, perhaps more bluntly, not touched with a bargepole.

It seems that the public sector has come into focus as the only part of the UK economy with serious money available for IT investment - and also taking up a growing proportion of the "situations vacant" columns. All based, I believe, on the drive towards the 2005 deadline for the implementation of electronic Government.

In the past most public services have struggled for investment in new technology, but they are now finding that e-government is top of their collective agenda and that they need to make a quantum leap forward into the 21st century. And, most importantly, they have the increased funding and headcounts to deliver their essential new electronic services.

If that wasn't enough to put a smile on their faces, good old serendipity has provided yet another jolly little windfall for the public sector by creating a buyers' market for everything - precisely at the time when they have a clear mandate to buy with money to spend.

As we all know, the downturn has made most technology prices even more competitive, as vendors compete to sustain their market share and revenue. If you can't get a good discount now from anybody, you are not really trying.

Sadly, over the past 18 months, many companies have also made substantial reductions in their IT staff, which means that there are a lot of very good people in the job market at the moment, many of whom may well welcome the relative security of a public sector appointment, at least until the job market picks up again.

After all, in uncertain times the lure of the tea-trolley and the cardigan can become more attractive than the wine bar and the Armani if it means that you can keep the wolf from the door and food on the table.

But not everything is sweetness and light for the nouveau riche public sector IT managers. There is always the real danger that the smell of their ready cash will attract the attentions of those new to the sector that are motivated only by their own (very) private finance initiatives - the chance of some easy money.

I sincerely hope, therefore, that the Government has not just set the deadlines and funded the spending spree but also put in place an appropriate governance regime to make sure that the massive investment in e-government provides real, tangible, value for the public - after all, it is our money they are spending.

What is your view?
Have you made the jump into the public sector? Tell us why in an e-mail >> CW360.com reserves the right to edit and publish answers on the Web site. Please state if your answer is not for publication.

Colin Beveridge is an interim executive who has held top-level roles in IT strategy, development services and support. His travels along the blue-chip highway have taken him to a clutch of leading corporations, including Shell, BP, ICI, DHL and Powergen.
Read more on Operating systems software