Thought for the day:Not enough grey on top?
Outsourcing and communications expert Martyn Hart looks at a hot issue of the day.Look at my picture and you will see that I'm...

Download this free guide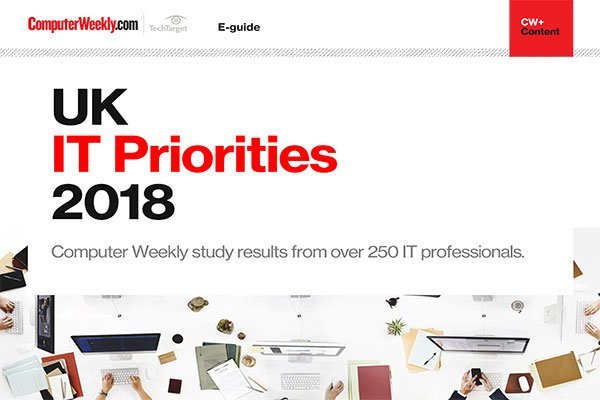 2018 UK IT Priorities survey results
IT organisations in the UK and across Europe are starting to accelerate the move to the cloud. Read more about the key areas in which senior IT managers are planning to invest in over the next 12 months.

Outsourcing and communications expert Martyn Hart looks at a hot issue of the day.Look at my picture and you will see that I'm obviously the representative of the grey party. But, as many of my colleagues would say, on the outside we may have grey hair, but on the inside we are just as enthusiastic (if not more) as any youngster.



But that grey hair, those wrinkles, lines whatever, are there for a purpose. They are our battle scars, they are the result of expediting real life problems and efficiently solving them.

So you would be surprised, or perhaps you wouldn't, that at a government meeting one evening last week a very senior civil servant said the whole problem with the Civil Service was that there wasn't enough grey hair!

Well obviously I perked up, half expecting some humorous rider, but then I realised that he was serious. His view was, at least for major programmes, his staff were too young to have that battlefield experience and that all too often the same "obvious" mistakes were repeated.

Perhaps some could be explained by job or work rotation, early retirements or, perhaps, even the culture, but to any one who had been around and taken the knocks of life, you could have seen these problems coming - if you had been around, of course.

But there was more. He thought that these battle-hardened warriors would also challenge the status quo, use their experience to foresee the usual problems, and they came with a network of similar warriors that they call upon to solve what they couldn't.

How could I argue against that? I have never been described as a warrior. There are a few drawbacks of course, usually these "warriors" want paying well and that might upset the procurement departments, but there is always best value.

I don't know about you, but I seem to remember a time when I didn't have grey hair (I know, around 1966) that I thought there were too many grey heads around. Has that changed? Does it mean it doesn't matter about Equitable Life after all, as I'll always be working anyway?

Could a grey army help solve our business ills? Tell us with an e-mail >> CW360.com reserves the right to edit and publish answers on the Web site. Please state if your answer is not for publication.

Martyn Hart is chairman of the National Outsourcing Association and practice director at Mantix, a consultancy that delivers value from complex programmes.
Read more on IT outsourcing