Thought for the day:NASA needs you
Incisive columnist and IT expert Colin Beveridge looks at a hot issue of the day.My wife is adamant that certain clothes,...

Download this free guide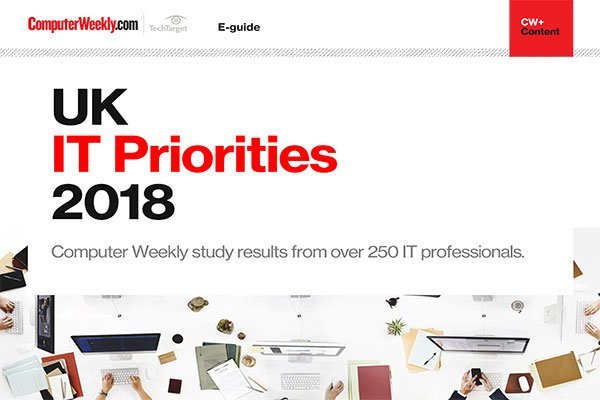 UK IT Priorities 2018 survey results
Download this e-guide to discover the results of our 2018 UK IT Priorities survey, where IT leaders shared with us what they are going to be investing in over the coming 12 months.

Incisive columnist and IT expert Colin Beveridge looks at a hot issue of the day.My wife is adamant that certain clothes, especially the expensive ones, never go out of style - so they really are an investment, not just fashion. For some reason my reverse psychology doesn't work when I want the latest electronic toy.



Even so, my loft is still jammed full of computer debris, such as a laser printer that hasn't felt a single pulse of electricity through its veins since 1992, when I transferred my affections to a younger model. By now, I probably have enough of this "junk" accumulated to build my own backyard supercomputer.

That's why my ears pricked up at radio reports last week of NASA using Internet auction sites to source obsolete computer components for Space Shuttle maintenance.

Suddenly I realised that my "junk" has become highly sought-after "classic" computer equipment and might be a nice little nest egg, or pay for that long overdue weekend in Bridlington.

A quick bit of research proved the reports were true - the Shuttle airframes were built for 100-mission lifecycles and used components that were state of the art when they were built.

The problem is that now most of the Space Shuttles have only completed a quarter of their intended missions but some of their state-of-the-art elements are no longer manufactured, or available through regular channels; hence the tentative Web auction ads.

Of course, this was bound to raise a few eyebrows, let alone the odd chuckle, as we faced the prospect of one of mankind's greatest engineering feats, the reusable Space Shuttle, becoming dependent on a piece of kit otherwise destined for a car boot sale or dustbin.

To be honest, it didn't shock me.

I already have first-hand experience of exactly the same predicament in major UK businesses, where we have struggled to find components for mission-critical systems.

In one case, like NASA, I had to resort to a heavily disguised Internet appeal to try and source a particular type of motherboard - extremely popular three years earlier but subsequently as difficult to find as a breeding pair of dodos.

The plain truth is that our hardware industry is heavily biased towards inbuilt obsolescence on a massive scale. Products are frequently brought to market with a planned lifecycle measured in months, not years.

Sometimes equipment goes "end of life" before larger infrastructure clients have been able to complete compatibility evaluations.

This is inconvenient and irritating when buying desktop or laptops - but it is downright crazy when we are talking about highly specialised components.

I would hope that, before they close down any production line, manufacturers should make sure that they stockpile sufficient "obsolete" kit to satisfy future demand from customers unable to move quickly to the successor products. Some hope, eh?

In the meantime, if the guys at NASA don't get back to me, I can do you a very good deal on a ZX81 - I'll even throw in the data-cassette and a couple of Hungry Horace games

Have your systems suffered from built-in obsolescence? >> CW360.com reserves the right to edit and publish answers on the Web site. Please state if your answer is not for publication.

Colin Beveridge is an interim executive who has held top-level roles in IT strategy, development services and support. His travels along the blue-chip highway have taken him to a clutch of leading corporations, including Shell, BP, ICI, DHL and Powergen.
Read more on Data centre hardware