FotolEdhar - Fotolia
The rapidly changing role of the CIO
The profile of the CIO is changing - but all executives need to understand technology
A survey by Forrester Research asked who is the most important senior leader in driving or supporting business transformation, and the top answer was the CIO – ahead even of the CEO.
The need for digital innovation to create a more customer-centric approach is clear. It means the CIO is arguably becoming the most important role in many companies. And it is also one of the fastest changing – something that CIOs need to very quickly get to grips with.
As Computer Weekly wrote recently: "IT departments have yet to grasp the way they have to change."
If you are a CIO and spend most of your time thinking about enterprise resource (ERP) programmes, datacentres, networks and driving down operating costs, your world may be about to change.
Software as a service (SaaS) and cloud-based applications mean managing traditional back-office IT is no longer the key focus of the role.
SaaS reduces costs and moves from fixed capital expenditure (capex) to variable operating expenditure (opex). It also significantly reduces the effort and complexity of both traditional IT projects and systems support. This means time and money is freed up in IT – and it needs to be directed into customer-facing innovation.
The third leg of the stool
Business strategy and IT strategy used to be separate entities, but now they are fusing.
IT is joining finance and marketing as the "third leg of the stool" – the third function driving profitability. With IT being a more central part of generating revenue and managing costs, a company's approach to IT is inextricably linked to the wider objectives of business development.
There has also been a change in authority over data. IT used to be about physical servers to which a CIO would essentially hold the keys. Now we see many functions and processes outsourced and the growth of cloud computing.
This has led to a shift in the significance of the CIO. Where before a CIO's power might have come from knowing the workings of computer systems that others didn't, it is becoming more of a leadership role requiring the coordination and management of a variety of outside companies and suppliers.
Control versus collaboration
A CIO has to carefully balance the management of external and internal teams.
For external team management, the set of competencies becoming essential are partnering skills and the ability to manage external resources. If your IT systems are no longer centralised in your own office, but depend on a host of outside suppliers, then the ability to co-ordinate and optimise these relationships becomes a crucial part of delivering value as a CIO.
For internal team management, it used to be all about "must" – you must have approval, must follow the rules and must have the budget. The new world moves away from rigid control to flexible collaboration. Delegating responsibilities to the different roles in the department is key to freeing up the CIO's time for innovation.
As the CIO role evolves into one of leadership and people management, social and emotional intelligence will become necessary requisites for the job.
The journey to being a CIO is about driving change, dealing with multifunctional teams and the different silos of your business and pulling them together. These challenges filter out people on the career path to becoming CIO. A CIO without these skills won't add long-term value.
All technologists now
These skills don't only apply to the CIO. The CEO, and other board members, need them too.
Quite simply, it will steadily and quickly become less acceptable for people to rise up through the ranks across disciplines and say, "I don't know anything about technology".
So, what to do?
Embrace collaboration – building relationships will be more important than ever, both internally and across an increasingly diverse supplier base.
Get to know your business better – understanding business strategy, customer offers, finances and processes will become increasingly necessary to the CIO role.
Follow the money – work out where savings driven by SaaS and the cloud can be put to best use and consider what value IT can add to the business.
Think about you and your team – be realistic about how expectations of leadership roles are changing and invest in finding the best ways to adapt.
---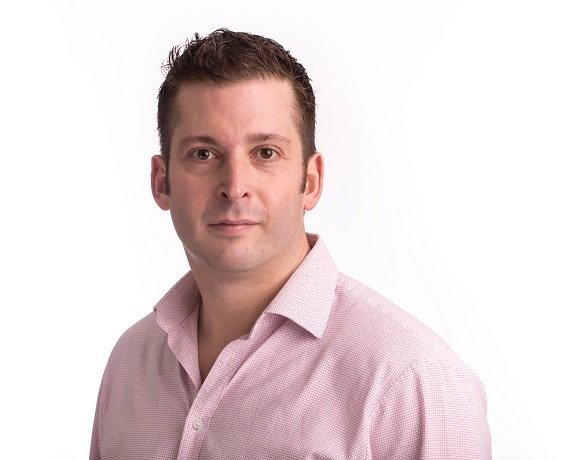 Hadley Baldwin is a partner at The Berkeley Partnership.