Secret handshakes will empty our pockets for a PC
History may yet look back at the launch of Microsoft's PocketPC operating system as the new century's first true example of a...
History may yet look back at the launch of Microsoft's PocketPC operating system as the new century's first true example of a digital lifestyle device



After all, it is hard not to be impressed by these small objects of desire. In particular, Compaq's GPRS-ready IPAQ, with its choice of expansion jackets and the rather stealthy looking HP Jornada.

But this isn't just about gadgets - it's about empowerment and pricing. In the palm of my hand I hold glimpse of the future - invisibly connected to the digital experience without actually knowing how much this might cost me.

Download this free guide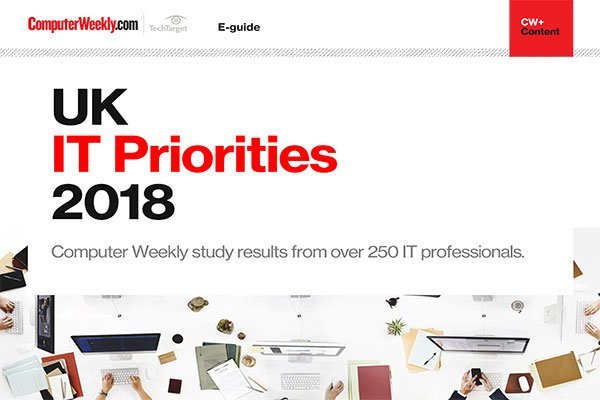 UK IT Priorities 2018 survey results
Download this e-guide to discover the results of our 2018 UK IT Priorities survey, where IT leaders shared with us what they are going to be investing in over the coming 12 months.
At the PocketPC launch, The Man From Microsoft deftly avoided answering questions on pricing. The Man From Compaq suggested next generation PDAs might follow the mobile phone distribution model, and The Man from Casio wanted to remind me that Casio also makes watches.
But how does one arrive at a sensible pricing model, when you have a consumer electronics giant such as Casio and a PC manufacturer such as Compaq both playing in the same device space?
For over a decade we have seen the price of mobile computing maintained at an artificially high level by what can only be described as a cartel. Is history going to repeat itself once again in the personal device space?
Forrester Research estimates that the market for mobile devices will reach into hundreds of millions of units over the next five years. Their presence will drive the new economy and alter the society that lies behind it.
But what, I asked Microsoft, will be the price of a digital lifestyle? Shouldn't they all be working together to drive the price down and benefit from a mass-market distribution model?
Microsoft, through the strength of its PocketPC operating system, has an opportunity to win back much of the market share it lost to Palm and Symbian through it's failed experiment with Windows CE.
With a partner like Casio, one might expect to see devices below £300 next year. But that would be wishful thinking and naively assumes that computer industry pricing could ever be determined by market forces rather than secret handshakes.
Simon Moores is chairman of the Windows NT Forum and Java Forum
Read more on Data centre hardware