Page impressions: Waterstones takes to the web
Sue Jenvey, Internet marketing manager, Waterstones explains how the bookseller's brand straddles both online and High Street...
Sue Jenvey, Internet marketing manager, Waterstones explains how the bookseller's brand straddles both online and High Street retail environments



What function does the Waterstones' web site play in the company's brand strategy? The idea is that our e-business integrates fully with the High Street branches so that we are a clicks and mortar operation - the online proposition is to strengthen the overall brand.

Other book publishers decided to separate their online ventures - why go for integration? Ultimately there is bound to be some cannibalisation of product. But if we did not do a Waterstones online, then that share would be taken by Amazon or WH Smith. Unless you have a strong online channel, you would stand to lose market share to the Internet, full stop.

Download this free guide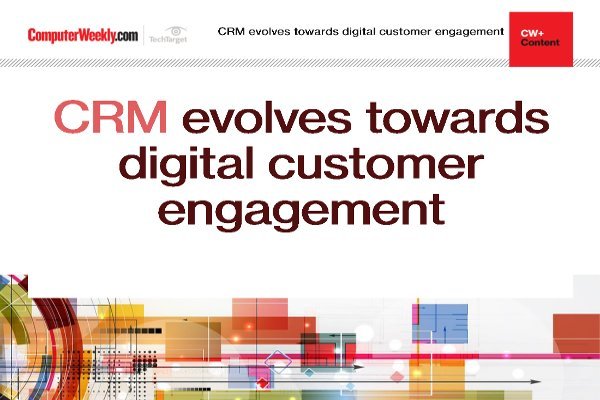 Enhancing digital customer engagement with CRM
Learn about customer relationship management has evolved towards engaging with customers through every channel, with digital at the forefront.
By submitting your personal information, you agree that TechTarget and its partners may contact you regarding relevant content, products and special offers.
You also agree that your personal information may be transferred and processed in the United States, and that you have read and agree to the Terms of Use and the Privacy Policy.
What potential do emerging technologies like WAP and digital TV offer e-business? The Internet is just one channel to market. WAP is a very specific and a very personal one-to-one marketing opportunity. As far as Waterstones is concerned, however, the customer leads on what level of service they want. So WAP might be used to communicate to a customer that a book they have ordered has arrived in store, rather than as a promotional tool. Similarly, digital TV is more about contextual offers. If a Shakespearean drama is broadcast, there might be the option of advertising a special offer for a gift-bound set of Shakespeare plays .
What are the limitations of WAP and digital TV? The danger of some of these newer technologies is that they could make for a negative experience for the customer. The difference with the Internet is that here the customer is sitting at the PC and leaning forward to interact. With digital TV, they're sitting back and everything is being pushed at them.
What's the biggest challenge for e-business? It's seeking out the next value proposition. Price used to be the leading proposition for Internet booksellers and they would offer special deals like 50 percent off their best sellers. I don't know anyone who isn't offering that now as a matter of course. Now the industry is moving the customer focus onto other value added services. Service and fulfilment- those are the things that mean the customer remains loyal rather than searching elsewhere.
How does having a bricks and mortar operation help your e-business? Our High St branches can be seen as 200 customer service centres. It's rumoured that Amazon want to acquire physical stores. People may like to order online, but they also like the facility to return or exchange books easily too.
What's the hardest thing about being a marketeer in e-business? Trying to evaluate commercial deals, particularly with start-ups. It's hard to know when to take a start-up seriously - we get so many offers.
What's different about the way online marketeers work? We're based within the IT department. The technical advantages of that are self-explanatory - but it can be an upward struggle to deliver my objectives of making on and off-line promotions more integrated.
Profile by Helen Beckett
Jenvey's Top Bookmarks
www.ft.com
www.google.com
www.independent.co.uk
www.railtrack.co.uk
www.lastminute.com
Read more on Business applications