Next move: Do I finish my MSc or gain technical skills?
Our panel of experts answer your IT problems
Do I finish my MSc or gain technical skills?

I got my first business degree in 2001 and I am now pursuing an MSc in IT. Before this I did a one-year business internship at a car maker in Japan. I have a post-graduate diploma and now I am stuck writing my thesis to get my MSc. I don't know if I should pursue it. I want a non-technical career in telecoms (broadband/ Wi-Fi) or IT management. Do I need technical skills? Should I go for BCS exams or Microsoft courses?

Research the market and finish your thesis

The good news is that demand for quality candidates is starting to outstrip supply. We have many companies currently recruiting raw graduates with a view to training them from scratch.

Rather than take on another course that might affect the quality of your thesis, investigate the companies that recruit graduates. Look at their websites and map the essential and desirable skills they list against your own. Also, go to the graduate recruitment fairs that some of the larger consultancies run.

It would be a shame if you did not complete your MSc, and it could reflect negatively on you. The knowledge you will gain through completing it will probably be of more interest to larger companies, but you need to research the market.

Taking a business route into IT as either a business analyst or consultant would be your best way in without technical skills. Even if you trained in a technical skill, there are so many to choose from you could even narrow your options.

Your thoughts on the BCS exams may be valid, though, as the society is getting more involved in the quality assurance of IT professionals.

In short, complete your MSc, research the market you have chosen and apply direct to potential employers.

Solution by Tracey Abbott, divisional director, Zarak Group

The panel: Plan-Net Services, Spring Group, E-Skills UK, British Computer Society, Computer Futures, Hudson, Elan, Reed Technology, Zarak Technology.

E-mail your career questions to computerweekly@rbi.co.uk

Download this free guide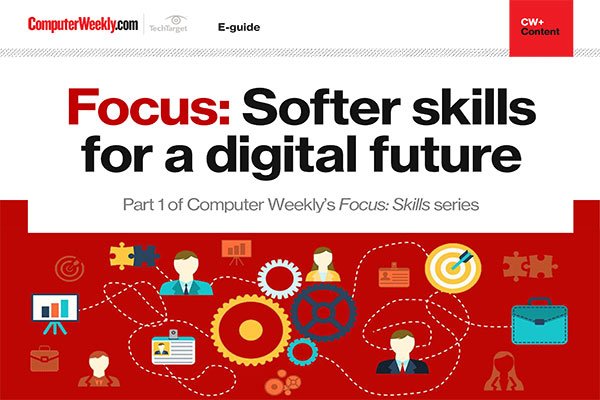 Why softer skills are essential for the workforce of the future
Explore the different types of skills that are needed for technology roles, as well as the increasing importance of soft skills, creativity and diverse thought in developing the technology teams of the future.
By submitting your personal information, you agree that TechTarget and its partners may contact you regarding relevant content, products and special offers.
You also agree that your personal information may be transferred and processed in the United States, and that you have read and agree to the Terms of Use and the Privacy Policy.
Read more on IT technical skills