How to save money and reduce environmental impact through efficient printing
A report by the Centre for Economics and Business Research (CEBR) has found that the UK spends around £5,800m per year on outsourced printing and £14,300m per year on in-house printing.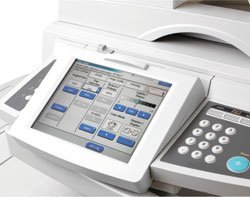 A report by the Centre for Economics and Business Research (CEBR) has found that the UK spends around £5,800m per year on outsourced printing and £14,300m per year on in-house printing, writes Graham Lowes, marketing director at OKI Printing Solutions.

Download this free guide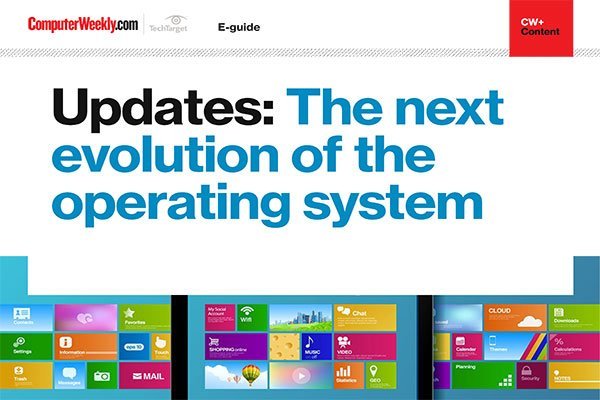 Unpacking the future of operating systems
In this e-guide, we take a look at how updates are the next evolution for operating systems. From security and iris recognition to 3D modelling and easier recognition with OneDrive, updates are key to keeping your device fresh and, most importantly, safe.
The CEBR projects that firms and other organisations could save between £900m and £2,100m per year on printing costs. It estimates that £360m of these savings could come from replacing expensive outsourced printing with printing in-house, and between £500m and £1,760m could come from more efficient management of existing in-house printing tasks.
Outsourced printing can be inherently wasteful. Companies invariably print more than they need when they outsource jobs, usually to get the most cost-effective deal available. The excess, typically 20 per cent of the total print job, is often thrown away. The ability to print on-demand in-house and to customise each job helps eliminate this wastage, by facilitating "right first time" printing and reducing the size of each print run.
The other key issue for businesses, particularly in the economic downturn, is how they manage usage. Many are unaware that there are simple changes they can make in their use of printers to eliminate wastage. Few realise that by starting to use double-sided printing, for example, they can reduce paper use by 50 per cent at a stroke.
It is equally clear that within many businesses there needs to be a process of education to ensure that printing activity is more structured and controlled. Users can often save on resources by following the well-known "think before your print" guideline and never printing e-mails simply to read them, for example. In addition, they can be trained to reduce paper wastage by always using print preview and by using a web print utility to ensure each web page fits on one side of paper.
Such a process will often need to be further reinforced both by a more formal company-wide approach and through the technology needed to back that up. In particular, businesses can put in place an efficient print management strategy. This allows companies to deliver a print audit, enabling them to gauge - and if necessary restrict - what each employee is printing.
Broader gains
As the CEBR study intimates, the benefits of more efficient, smarter printing practices could extend beyond individual businesses to the UK economy and environment as a whole. The consultancy forecasts that a shift to more efficient printing practices could boost GDP by up to £2,840m and net exports by £220m as more efficient UK companies compete more effectively across the world. The CEBR expects economic change of this kind to lead to an investment boost of up to £810m.
The wider environmental consequences of this increase in efficiency are substantial. The study claims that if companies adopted the most efficient printing processes, resource usage could be reduced by the equivalent of:
Up to 170,000 tonnes of carbon dioxide per year
599,000 barrels of oil equivalent per year
Around 46,000 cars from the UK's roads
Clearly, there is much to be gained by UK businesses starting to more fully adopt a smarter, more efficient approach to their printing practices.