How to create business value from social intelligence
Social media gives access to huge amounts of data about markets, customers and competitors. The challenge is to turn this into intelligence
Contents
Across the world there are about 1.5 billion conversations an hour on social media platforms. Social media users share 30 billion pieces of content – comments, opinions, information videos, podcasts and photographs – each month. Yet just 15 years ago, none of this existed.
This means businesses have potential access to huge amounts of data about their markets, customers and competitors. The challenge is to turn these social media conversations from simple noise into intelligence from which they can extract insights, understanding and warnings that will create or protect value.
Content Continues Below

Download this free guide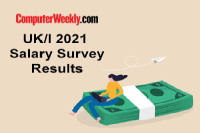 2021 UKI Salary Survey - Pandemic Infographic
We take a look at our 2021 Salary Survey results from over 300 respondents who work in the UKI IT sector. We will be breaking down which job functions get paid what, what areas of IT companies will be investing in in 2021, the current diversity landscape residing in the UK tech sector and how the pandemic has effected IT staff.