Fresh approach promises much
There is a danger that with the appointment of Ian Watmore as government chief information officer he will have a grand title and...
There is a danger that with the appointment of Ian Watmore as government chief information officer he will have a grand title and no power.
Watmore is charged with overseeing and bringing coherence to the whole of government IT. No one in the past has been able to do that. Neither has anyone been able to turn round the perception among the public and MPs that the government is incapable of successfully delivering large, complex projects.

Download this free guide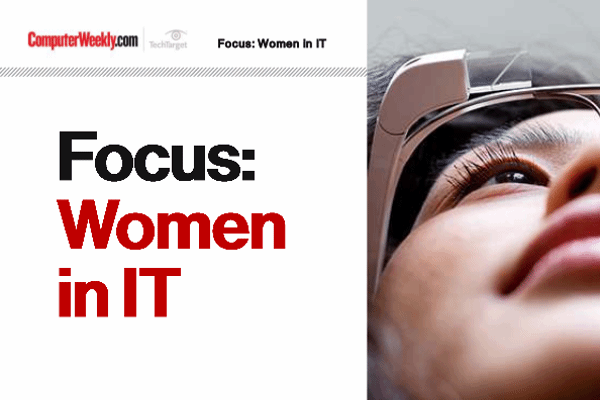 Shifting the landscape of gender and diversity
The number of women in tech in Europe is an average of 16%. This guide offers a collection of articles highlighting some of the prominent issues surrounding increasing the number of women in the IT industry.
By submitting your personal information, you agree that TechTarget and its partners may contact you regarding relevant content, products and special offers.
You also agree that your personal information may be transferred and processed in the United States, and that you have read and agree to the Terms of Use and the Privacy Policy.
The problems lie more with the culture around public sector IT projects than with the mechanics of putting together systems or with project management methodologies.
With Watmore's appointment the signs for a turnaround are propitious. In a briefing after a meeting of Watmore's public sector CIO super-group - the CIO Council - he made it clear that IT failures were among the top concerns of members.
In doing so he dispelled a myth, to some extent fostered by the Office of Government Commerce, that government IT is not broken and does not need fixing. Watmore said the poor perception of the government's ability to deliver huge programmes needed to be addressed as a priority, and he recognised that the public's perception was based on firm evidence.
Computer Weekly has for many years catalogued the poor record of government in delivering its IT programmes. Now Watmore has said that 2005 needs to be the year in which government IT "bounces back".
Computer Weekly particularly applauds Watmore for recognising that experts, including himself, need to advise ministers about the feasibility of projects before they are given the go ahead.
It is about time someone as senior as Watmore acknowledged that ministers need to delay going live rather than introduce systems that are flawed, or before end-users are ready to accept them.
This is common sense, but try telling a minister bad news and see whether they are willing to announce a delay on a key political project.
Watmore may not have a large budget, but for a department with a small staff the e-government unit can achieve much, if he is listened to.
There is a danger when trying to avoid an IT project disaster that those in charge try not to allow the media and MPs to see that something serious has gone wrong, but Watmore wants more openness.
His words and approach are refreshing and much needed, like the IT projects he is helping to oversee. We look forward to the benefits materialising.
Read more on IT jobs and recruitment