Forrester: Innovation In Outsourcing Relationships
Clients play the most important role in innovation In outsourcing relationships, says Wolfgang Benkel, Principal Analyst, Forrester Research.
Innovation is still lacking in outsourcing relationships
Over the years, innovation has become a stronger and stronger requirement in outsourcing relationships. According to a recent Forrester Forrsights Services survey, 87% of IT executives and technology decision-makers say innovation will affect their company's spending in 2012. But it also shows that innovation is still a challenge in existing outsourcing relationships (see Figure 1).
Forty-one percent of all respondents say innovation and/or continuous service-level improvement is one of the key challenges in their existing outsourcing relationships; Forrester's research over the years has found that the reason for this is that clients have failed to incorporate many basic components in their existing outsourcing contracts to ensure innovation.
Many clients underestimate their own role in getting innovation from outsourcing relationships. Clients' internal processes and communication channels are essential for driving successful innovation. It is the sourcing executive's responsibility to ensure that all internal requirements and prerequisites for innovation are clearly identified and in place before starting a new outsourcing engagement. To do this, Forrester believes that sourcing leaders must:
Define innovation based on stakeholders' objectives. Part of defining innovation is understanding that it can mean many things depending on the audience. This is true within any client organization, and, depending on the client's innovation focus, sourcing execs will need to ensure that their desired innovations match the provider's existing capabilities and the scope of the contracted services.
Have different expectations depending on the sourcing model. In a managed services sourcing model where providers have the most service delivery and process responsibilities, the areas of innovation and continuous improvement are easily separated, and continuous improvement is the provider's responsibility and investment. But in an out-tasking sourcing model where the client has the most service delivery and process responsibilities for innovation, the continuous improvement activities are the client's investment, and providers can only recommend or propose improvement initiatives.
Catalyze innovation with an innovation management process. The client's role is to be the catalyst between outsourced technology expertise and internal business knowledge and demand, translating business needs into new solutions such as new technologies and methodologies. An overall innovation management process, clearly defined responsibilities between clients' internal parties and providers, and periodical communication between business stakeholders and technology experts are essential elements in generating added value through innovation in an outsourcing relationship.
Innovation is only talk until clients change their contracts
If innovation is an important sourcing requirement, then it is essential that the outsourcing contract describes all necessary elements to drive innovation and make it successful. It is no surprise that if innovation is not mentioned in the contract, innovation with added value for the client does not exist in an outsourcing relationship.
In-depth resources on outsourcing:
Another aspect in outsourcing contracts is the clear separation between innovation that is out of the provider's contracted scope and continuous improvement and/or technology refreshment (if assets are included in scope) that is in the provider's contracted scope. Even continuous improvement will only be helpful for providers if the client hasn't defined pricing models with reduced pricing over the contract duration to participate in cost reductions. Standalone innovation projects typically are built into contracts as requiring additional client investment, clear ROI expectations, and incentive pricing models.

To implement successful innovation in outsourcing relationships, sourcing leaders need to, first of all, build the vendor governance model right into the contract. The definition of responsibilities of innovation managers on the client's and the provider's side and how the success and progress of those roles will be measured is critical. In addition, they should make innovation a periodical agenda point of regular status meetings to discuss, plan, assess, and control new innovation initiatives.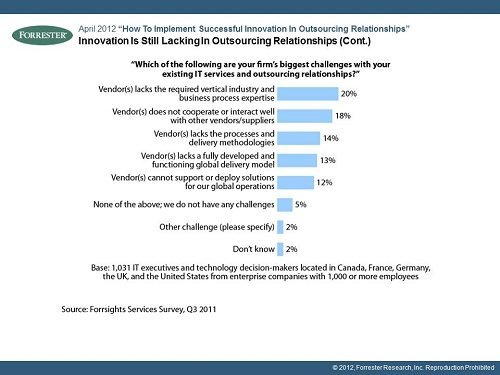 Figure 1: Innovation Is Still Lacking In Outsourcing Relationships
Secondly, they should also look to provide pricing and incentive models to help initiate and drive innovation projects. Innovation projects are out-of-scope projects from the provider's perspective, which means that clients have to invest in them to reap the benefits and manage the risk. It makes sense in a strategic partnership to share this risk and gain, and pricing models like gain or profit sharing align clients' and providers' goals for this kind of project.
Finally, sourcing execs should add contract statements to strengthen the base of innovation. While a glossary including the definition of innovation, continuous improvement, and technology refreshment ensures a common understanding of their meaning from all the contracted parties in an outsourcing relationship, the ownership statements define the ownership of included intellectual properties and the innovative solution.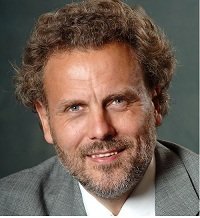 Wolfgang Benkel is Principal Analyst at Forrester and one of the speakers at the Forrester's Sourcing & Vendor Management Forum EMEA 2012 (Paris, June 19-20). The Forum's theme: "The Services Innovation Mandate".
Read more on Managed services and hosting services