First past the post
Internet gambling is a legal minefield despite its relaxed image, says Elsa Booth. Meanwhile, plans are afoot to help protect...

Download this free guide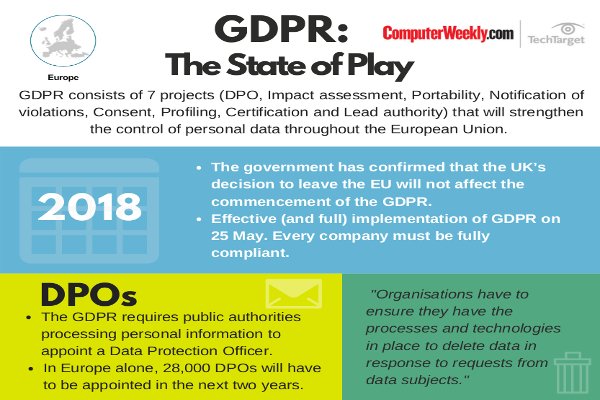 Infographic: GDPR - The State of Play
Get the latest information on how GDPR is going to affect your business and how to avoid any unwanted fines with this simple infographic.

By submitting your personal information, you agree that TechTarget and its partners may contact you regarding relevant content, products and special offers.

You also agree that your personal information may be transferred and processed in the United States, and that you have read and agree to the Terms of Use and the Privacy Policy.

Internet gambling is a legal minefield despite its relaxed image, says Elsa Booth. Meanwhile, plans are afoot to help protect children surfing the Web



Gordon Brown's budget announcement that betting tax is to be replaced with a 15% 'tax' on bookies' profits has been welcomed by the gambling industry, some of whom had been forced offshore to compete with start-ups.

Somewhat bizarrely, however, while Britain is straining to be first past the post in promoting Internet gambling, the rest of the world is looking to inhibit it. Last year, the Australian Government introduced a moratorium on granting licences in online gambling. The US also has a very restrictive regime, the most notorious case being that of Jay Cohen who received a 21-month sentence after his Antigua-based organisation accepted bets from Americans over the Internet.

So what are the legal issues surrounding online betting in the UK?

First off, a bookmaker must comply with the UK licensing regime. Other than that, there is no law directly relating to online betting: according to the Home Office, there is no legal distinction between bets taken over the Internet or the phone.
An offshore bet - one placed with a bookie outside the UK who has not got a bookmaker's permit - is prohibited. So what about a bet placed with an English registered company based in Manchester, hosting an Internet betting service in the Caribbean? The legislation, though untested, is clear: anyone who conducts any business in the UK for the receipt or transmission of such offshore bets may be subject to an unlimited fine or a term of imprisonment of up to one year.
It is also illegal to knowingly issue or distribute an advertisement for offshore bets. So would a hypertext link from a website to an offshore betting site amount to such an advert? Following a 1999 Court of Appeal decision, it seems likely that information circulated and distributed by being electronically reproduced does indeed fall within these circumstances and therefore could amount to a criminal offence.


Child-proofing the Net
A few issues ago, E-Business Review touched on the potential dangers of children using the Internet. Since then, an array of disturbing practices has been exposed, such as pornographers inserting toy brand names into meta-tags to lure children to their sites. To argue that this constitutes trademark infringement is a little like getting Al Capone for tax evasion. It does, however, illustrate the glaring lack of proper legislation in this area.

At present, the chief method of protecting minors from unsavoury Web content is via Governmental codes, such as the 'superhighway safety pack', updated in March, aimed at schools (http://safety.ngfl.gov.uk). In the US, however, where cases can be brought before Federal regulators, the situation is better: in February, Alta Vista closed down some community services following a finding that the site was too open to children visiting the adult areas. Yet even here there are limits - in March, an Internet service provider that had been informed of the presence of child pornography on its system but took no steps to remove the material, was found not liable by the Supreme Court.

The European Commission's recent answer to the problem has been to seek proposals for the introduction of a rating system for Web pages - to be implemented by a content provider or a third-party service - and filtering schemes. It is hard to say how powerful a tool this will be, but it is a pleasing sign of change. Furthermore, perhaps prompted by mutterings from the UK Government about legislation, last month Yahoo changed its UK Instant Messenger client, thereby blocking access to adult chat rooms in the US. Other ISPs would be advised to follow suit - and once alerted to the existence of illegal material on a site, they should waste no time in removing it. Meantime, a list of child-friendly search engines can be found at http://europa.eu.int/ISPO/legal/en/best_ use/portals.html

Libel update
In last month's E-Business Review we looked at defamatory statements made on the Net. Since then, the High Court has ordered finance sites Motley Fool and Interactive Investor to reveal the identity of anonymous users after the ISP, Totalise plc, claimed it had been defamed. In so doing, Motley Fool was required to breach its privacy policy. The result effectively brings anonymity to an end on the Web and may force portals to check all postings.


Elsa Booth is editor of the Butterworth Tolley publications, Electronic Business Law, and Electronic Business Law Reports, independent newsletters providing reviews, analysis and practical information on the legal issues of e-commerce and communications. EBL is published monthly and is available online. For further information call (020) 7354 6716, or email elsa.booth@butterworths.com. See also ebldirect.com.
Read more on IT legislation and regulation