Feeling the pull of 'push' technology
The concept of information "push" technology originated as a way to automate the searching and retrieval of information from the...
The concept of information "push" technology originated as a way to automate the searching and retrieval of information from the Internet, such as stock market news and weather forecasts.



Based on user-defined criteria, a push application automatically searches a database for specific information and delivers it straight to the end-user's desktop.

It is a convenient way to receive information the user may not otherwise know exists, and eliminates the need to go and find it.

However, the concept (and the technology) struggled to take off in its original medium and even today I wonder how many companies - particularly in manufacturing - recognise that this little-known business tool can generate benefits via improvements in workflow, communications and activity response times.

Need to know?
For example, chief financial officers may want to know when cash falls below £x, when the gross margin on sales drops below x%, or when the number of days in receivables exceed a certain number.

Manufacturing directors might want to be informed when job costs exceed an expected level, and production controllers - and suppliers - could want to be told when stocks go below minimum levels. Sales directors may want to know when a customer exceeds his credit limit or is back within that limit.

Trigger events
Triggers can be set up to automatically run other programs or dispatch information and e-mails throughout the business (via the intranet) and beyond (using an extranet), such as the raising of an invoice. An event manager program can be used to define a number of events which can then be set to trigger activities both within the system and throughout the extended enterprise.

When a stock item goes below minimum, when a customer exceeds his credit limit, when a requisition is routed to a user, or when the sales for a period reach a certain level, the system can automatically deliver an e-mail to the appropriate user, group of users, customer or supplier, to inform them that the event has taken place and to recommend action. Or when a certain event happens, such as a new customer being added, accounts receivable can be activated. The event manager can also be used to track certain actions in a log.

ERP integration
Some companies, including Edinburgh Crystal and the Furniture Factory, have implemented push technology within their enterprise resource planning (ERP) systems in a variety of ways, from using the production of a dispatch note as the event to trigger e-mails to the appropriate customer to confirm that their product is on its way, or to e-mail the appropriate supplier when managed inventory is getting low.

In addition, the technology can be used to send e-mails to all the appropriate people when a new master stock code is created; to e-mail the credit control clerk when a business account goes over credit; and even e-mail the IT manager when someone tries to access part of the system they do not have clearance for.

One company has integrated the trigger and event functionality into its e-commerce system. The release of the picking list is used as the trigger to activate a Visual Basic routine that interrogates the ERP system.

This collects all the order detail information (product price, duty, weight and customer's address) and feeds this directly into a Federal Express-supplied PC. That PC then uses this data to create a manifest file and prints off the Federal Express shipment documentation in readiness for dispatch the next morning.


Find out more about ERP and push technology at the Computers In Manufacturing Show, 12-14 November, NEC, Birmingham www.teamshow.co.uk

Paul Murray is managing director of ERP supplier McGuffie Brunton
Content Continues Below

Download this free guide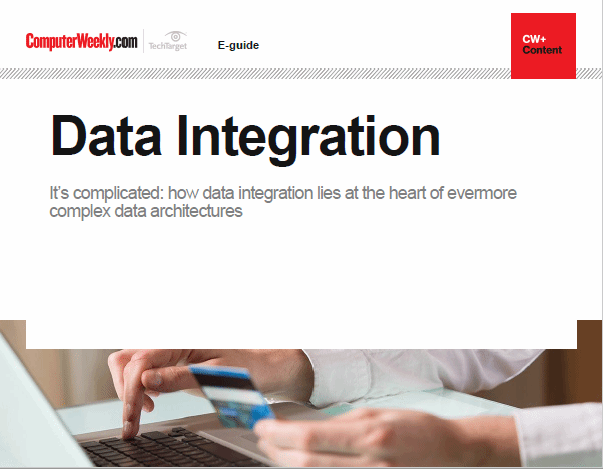 It's complicated: how data integration lies at the heart of evermore complex data architectures
Data integration and preparation remains the knotty problem at the heart of many data management and business intelligence programmes. Demands on IT leaders in user organisations – especially large, complex ones – are and will continue to be equally complex and pressing as boards look to get business value from data. Read more in this e-guide.