Exploring new business models for digital public service delivery
Many public sector organisations appear overwhelmed by the breadth and depth of the changes in public service delivery that they face
Many public sector organisations appear overwhelmed by the breadth and depth of the changes in public service delivery that they face.
Their challenge is to develop a high-level framework against which they can focus their activities and investments across the organisation. We have found it helpful to consider digital public service delivery across four layers:
People, communities, and clients
Organisation and delivery
Platforms and interfaces
Infrastructure and technology
The first layer of this framework concerns end customers - people, communities, and clients; those setting the expectations for digitally-enabled services. The transformation required for digital service delivery at the people level is a transition from managing people to managing the things that help or hinder them in delivering results.
The most important output of people management ceases to be the direction and micro-measurement of subordinates and becomes instead the fostering of an environment and culture of healthy self-directed achievement; one where experts are empowered to put their knowledge into practice, as demonstrated by many of today's successful digital companies – 37Signals, Atlassian, Github, Valve and Google to name just a few. The negative correlation between industrial management thinking and the productivity of knowledge workers is one of the most robust findings in current social science, demonstrated by recent interest in more radical management techniques.
Communities of open data
The "communities" part of the first layer refers to the opening of public data for public use, while simultaneously becoming much smarter about the unique custodianship that government has of highly personal data - such as medical records - that need high standards of protection. Government needs to develop a data management model that recognises this distinction and applies appropriate and different risk and information management processes to public and private data, rather than confusing the two – or trying rigidly to retain control of what is clearly public data best released into the public domain.
Digitizing government
This is an excerpt from Digitizing Government: Understanding and implementing new digital business models.
Click here to download a longer excerpt from the book.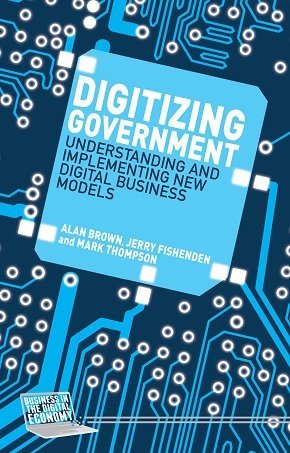 The more valuable data is to users and developers, the more likely it is that a community will form and more active engagement will follow as more value is derived from the data. One notable example in the UK has been the release and multiple re-use of real-time public travel information, from trains to buses. Public datasets are becoming more widely available in machine-readable formats, often in real-time, directly sourced from live systems, or, if not, exported and refreshed frequently when new data become available. Metadata, such as the information presented, collection method, timeliness, quality and other contextual information is crucial to allowing data consumers to not only understand available data, but to put them to appropriate use.
The "client" elements refer to the need for digital organisations to be driven by the needs and feedback of their customers and users - not their own internal needs. It is therefore imperative to redesign the organisation around these needs and to be prepared to challenge the status quo. Customer needs and expectations will continue to evolve throughout the life of a service, driving enduring change in the services, capabilities and architecture needed to serve users and customers.
Why 'e-government' failed
Simply implementing digital technology over traditional legacy processes and structures will not work - this is largely why earlier "e-government" programmes stalled and failed. At the organisation and delivery layer of this framework, new, lighter-touch governance and assurance arrangements, a change to budgeting practices and flatter structures must be designed and implemented. These are a pre-requisite for organisations moving quickly in their execution, responding flexibly to changed circumstances and pushing decision making and solutions further down the organisation.
Read more on digital government by the authors
The third layer in this framework – platforms and interfaces – is about creating an ecosystem comprising reusable technology components as well as a marketplace of open integration and innovative suppliers expert within that platform environment. While digital organisations will still deploy some custom components and applications, the significant majority of basic functionality can adapt and reuse capabilities which are already available – either within the digital organisation or elsewhere. This encourages the organisation to think in terms of capabilities, business rules and components so that appropriate pre-built solutions can be used to accelerate delivery, allowing development effort to be prioritised and focused on business-specific needs. Part of the role of an architecture for digital solutions is to ensure that services are clearly mapped to capabilities and so ensure that each capability is implemented once, rather than being duplicated in multiple silos.
Finally, the fourth layer in the framework – infrastructure and technology – enables the others by providing the computing power and networking capability to support appropriately flexible, scalable and elastic solutions to fulfil organisational needs. Creation of an ecosystem through customer, partner and application developer engagement is significantly more difficult with on-premise technology.
As demand scales up and down, it is advantageous to be able to scale up and down resource allocation, with cost determined by usage rather than fixed specifications under long-term inflexible contracts. Traditional, in-house hardware configurations are sized to handle peak loads which mean that capacity is likely to be under-utilised during the majority of a system lifetime. The UK government has recognised this with its G-Cloud programme, providing a range of competitive hosting options from multiple potential suppliers and which has already been used for some of the core platform services being developed, notably Gov.uk.
---
This article is an excerpt from Digitizing Government: Understanding and implementing new digital business models, which is published on 3 December 2014.
Click here to download a longer excerpt from the book.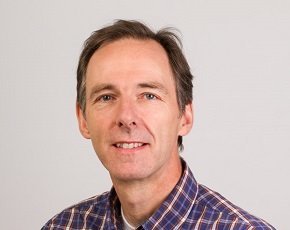 Alan W. Brown is Professor of Entrepreneurship and Innovation in the Surrey Business School at the University of Surrey. He previously worked in strategic IT leader roles in industry.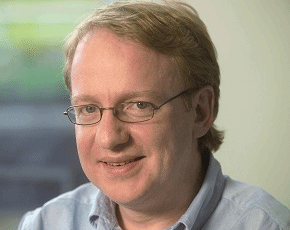 Jerry Fishenden was recently interim deputy CTO for the UK government. He has previously been CTO for Microsoft UK, the City of London financial regulator, the UK Parliament and the National Health Service.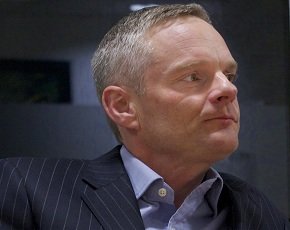 Mark Thompson is strategy director at Methods Group; senior lecturer in information systems at Cambridge Judge Business School; visiting professor at Surrey Business School; and recent board member of TechUK.