Download, play, no need to pay
A new free games site has global potential, Roisin Woolnough meets the gamer behind freeloader.com
A new free games site has global potential, Roisin Woolnough meets the gamer behind freeloader.com



Playing video games need no longer be an expensive pastime. As of last week, gaming fanatics are now able to download games free of charge from a new Web site

The site, which went live on 1 May, contains original games such as Rat Attack and Crazy Bus, and licenced games like Grand Theft Auto and Hidden & Dangerous. Simon Parkinson, freeloader.com's publishing director, claims the games are as good as anything you can buy on the high street. And he should know, being an avid gamer himself.

Download this free guide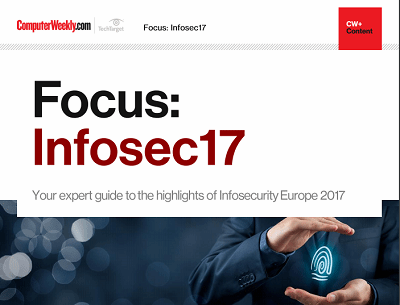 From forensic cyber to encryption: InfoSec17
Security technologist Bruce Schneier's insights and warnings around the regulation of IoT security and forensic cyber psychologist Mary Aiken's comments around the tensions between encryption and state security were the top highlights of the keynote presentations at Infosecurity Europe 2017 in London.
"I got into the gaming industry by chance," says Parkinson, "I was arranging MSc funding when I spotted an advert in The Guardian for a job as a programmer at Intelligent Games. It was an easy decision, as, like many programmers, I had programmed at home and have a love of games that goes all the way back to the ZX81."
Parkinson went on to develop games like Rat Attack, Lunatik and Sim Isle, before co-founding video games developer Pure Entertainment in 1996. The concept of www.freeloader.com was first conceived in April last year and design started in September.
IT company Morse worked alongside Pure Entertainment on the design and building of the site. All in all, about 12 Pure Entertainment people were involved in building the site - a mix of technical staff, Web people and quality assurance testers - while a further six people worked on the project at Morse.
Parkinson says it took several months to specify all the requirements, much of which was spent designing the interaction between various personalised components. "Most of the development has been using Java and Netscape Application Server to provide all of the logic and control, using high-end Sun servers sitting in clusters to provide performance and resilience. This includes five Sun Microsystems Enterprise Unix servers to power the site, two Netscape Application Servers, an Oracle database and Interwoven's Content Management System," he explains.
Pure Entertainment plans to launch mirror sites across the world at the end of the month, following the official UK launch next week. But what's the catch to a Web site that gives you games for free?
"We ask for information that allows us to serve advertisements that are relevant to their personal profiles," says Parkinson.
Curriculum vitae
Name: Simon Parkinson
Job title: publishing director at Pure Entertainment and freeloader.com
Age: 30
IT skills: programming, C, C++, project management
Qualifications: BSc in computer science with maths and statistics
Hobbies: eating, drinking, online games
Favourite book: Phaid the Gambler
Favourite film: Forest Gump
Favourite pub: Deans
Parkinson on Parkinson: no nonsense northerner

e is for excellence
Have you developed or designed an innovative e-commerce project? If so,e-mail us
Read more on IT risk management