Don't create a mobile enterprise app for the sake of it
Enterprise mobility applications need a clear objective, advises Accenture's Nisha Sharma
It's no longer a choice: mobility is here to stay as part of enterprise digital transformation, and businesses are realising that whatever strategy they have in place – if they have one at all – is either not robust enough to survive the next new major device launch, or not holistic enough to allow them to reap all the potential benefits mobility could bring.
It is the use of enterprise applications that has arguably seen the greatest change through mobility over recent years, ranging from their use as bespoke communication tools to the adaptation of major business applications such as enterprise resource planning (ERP) and customer relationship management (CRM).
However, there are still many businesses out there seeking help to build apps without even knowing why they want one: there's an awareness that perhaps the competition has one, and therefore so must they, but there is often little consideration for how such an app will be used for real business benefit.
Approaching this particular aspect of enterprise mobility without sight of a clear objective – which might be, for example, increased loyalty from employees or customers, improved workforce productivity, or business expansion – is unlikely to lead to much success.
Approaching application projects
There are many aspects that need to be taken into account when designing mobile applications for business, but there is one simple rule: do not create an app for the sake of creating an app.
For more on enterprise mobility applications
Winner: Best enterprise mobility management product
Until a company knows what its application is for, they won't know how to build it, manage it, or keep it updated and relevant throughout its lifetime. Creating a strategy is therefore essential, and it is necessary to ensure that all relevant questions are asked before any key decisions are made.
To have a fully "appified enterprise", where the full benefits of mobile applications can be realised, they need to be wholly integrated into business processes and IT systems, and this must be planned for from the start.
Is there an app for designing apps? Probably, yes. But it's not going to give a business the depth of capability that a successful application, or suite of applications, will need. There are a number of technical issues that must be addressed by developers when creating an enterprise app.
Design
Developers must take into account the most appropriate architecture for mobile applications. The best method for an enterprise is to develop a layered application, where functionality is consistent across platforms, and modular pieces are plugged in underneath. Within those modules, identical business rules and application logic can be retained. Integration with back-end systems is also vital for business apps, or they risk becoming another silo of the IT ecosystem.
Functionality and features will also need to be planned for. For example, in native app development – designed for a specific operating system (OS) or platform, as opposed to something written in HTML 5 or similar that could run across many OSs – the OS can notify apps about events such as message arrival and power levels. In a cross-platform environment, developers will need to add such features themselves.
Developers need to institute a strict policy regarding the use of components across platforms, which facilitates maintenance and extensibility across applications on different platforms. If this is in place, significant amounts of time and money can be saved when rolling apps out across a fragmented device and platform ecosystem.
Security
Inevitably, this is a key issue that needs to be taken into account when mobilising business applications. By definition, mobile devices can be vulnerable, as they upload and download data wirelessly in potentially insecure locations, and are small enough to be easily misplaced. Security needs to be addressed in a granular manner, because it has to be more than just incorporating a platform's inherent capabilities, rather also using tools that are available such as encryption for sensitive data.
There can be a challenge in balancing security with usability for enterprise applications, but some things are non-negotiable, such as a device management solution that provides the ability to remotely wipe data from a lost device, even if that device was introduced by an employee, rather than provided by the business.
Testing and the user experience
The testing phase gets overlooked in development schedules, but as mobile users tend to need information on a time-sensitive basis, mobile apps need to be more reliable than desktop apps. They should therefore be tested not only for usability, but also for performance across different browsers, and power consumption to ensure an app won't be a battery hog.
For developers creating apps for international roll-out, graphics must be checked for global recognition, and must be culturally sensitive. In markets where different languages are in use, content must also be designed to fit on-screen without affecting the user experience.
This is by no means an exhaustive list of what must be taken into account when creating an application. How will people be using applications – online or offline? For uploading or downloading data, for example.
Every employee is a consumer, and the access they have to functional, easy-to-use applications at home is now also expected in the workplace. With many employees also expecting to use their own devices at work, CIOs have a real challenge to manage both apps and devices with access to business networks, or that are used for the creation of business data.
Management is for life, not just the roll-out
Technologies change quickly, so it's important that businesses include in their strategies how applications will remain up-to-date. For those that don't have in-house resources to manage their collection of apps, they can adopt private enterprise application catalogues; a hosted service that allows businesses to manage multiple apps across different platforms and devices. IT teams can distribute and control enterprise applications from a central location, significantly simplifying the process of device management.
Experience is crucial to the success of an enterprise application; to adoption levels, usage levels, and ultimately to an application meeting its business objective. But an app must do more than look good, and as such, planning a strategy for application design, build, testing and management is the first and most important step in any enterprise's adoption of applications.
---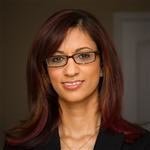 Nisha Sharma is managing director of Accenture Mobility.
Read more on Business intelligence and analytics