Devolution drives IT initiatives
A new Socitm report highlights the benefits that Scotland's commitment to IT can bring, Mike Simons reports
A new Socitm report highlights the benefits that Scotland's commitment to IT can bring, Mike Simons reports



Recognising that devolved government offers the chance to highlight the role of IT in enhancing local democracy and citizens' services, the Society of Information Technology Management (Socitm) has produced a new report to rally IT professionals to the opportunities ahead and highlight the key role of IT to politicians.

The report, entitled E-Scotland - Improving People's Lives, also has the support of the Society of Local Authority Chief Executives and Senior Managers. It emphasises the breadth of work already underway in Scotland. "There are many innovations, experiments and pilots taking place within local government," it says, adding that the diversity and scale of local government encourages experimentation.

Download this free guide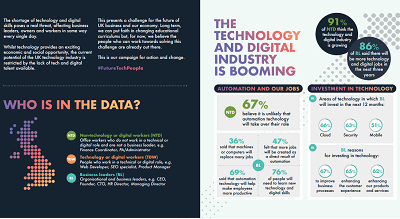 Infographic: How to future-proof UK technology
There is no doubt that the technology industry is booming right now, bringing with it exciting social and economic opportunities. However, there is a real fear that the UK industry may be stunted due to the lack of talent available. This e-guide helps to break down the future fears and expectations of dozens of business leaders and tech workers.
It also highlights initiatives "driven from Brussels, Westminster and Edinburgh". These, says the report, often have funding restrictions and may overlap or seem to start without reference to other initiatives.
According to Socitm, "This somewhat haphazard approach is not appropriate for the new era of government in Scotland, where major policy issues must be tackled across the board in partnerships with all parts of the public sector, and the private sector. These developments must turn into sustainable operations. Local government will, in most cases, be the natural body for making them work in the longer-term."
Socitm emphasises that the scale of the benefits IT can bring, and the challenge facing IT professionals in delivering it, requires ambitious vision and plans.
However, the report warns, "This should not be a grand design. Sufficient examples exist in central government to indicate that the 'big strategy', or the 'mega-project', is a high-risk approach to managing change through the use of ICT. Rather, what is required is a process whereby manageable blocks can be implemented, delivering benefits on the way through a holistic approach that puts people, rather than technology, at the heart of change."
The report says much current technology is under-exploited. Socitm attributes this to managers and senior decision-makers who do not appreciate or know how to create the right culture. "It is absolutely critical that people management at times of ICT-driven change is seen as a core competence," the report says. "A management education and awareness programme may well be needed to support this."
The report also warns that devolved government should not become an excuse for insularity and urges IT professionals to seek good practice from around the globe.
E-Scotland - Improving People's Lives is produced the by the Society of Information Technology Management and is available from scotland@socitm.gov.uk