Court ruling on self-employed contracts could make IT managers liable for tax bill
Many IT workers who should be considered "employed" are working on a self-employed basis and, in the light of a Supreme Court ruling, this could unexpectedly land IT managers with tax and National Insurance bills.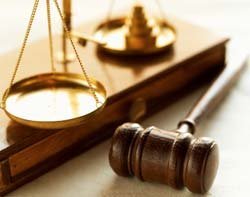 We have seen over recent months a number of challenges over the status of workers in the IT industry, writes Alastair Kendrick tax director at MacIntyre Hudson LLP. There is a real concern workers who should be considered "employed" are working on a self-employed basis or that a loss of tax arises by workers engaged on so-called IR35 friendly contracts via a personal service company.
We have recently seen an important ruling in this respect in the Supreme Court (Autoclenz v Belcher) in connection with the employment rights of car valeters who had been engaged on a self-employed basis. The ruling found twenty car valeters were actually employees and not self-employed contractors, as their written contracts suggested. While this was not an IT company, some important facts emerged which do affect many of contracts in the IT industry.
Salient facts of Autoclenz v Belcher
The company (Autoclenz) had engaged valeters on a self-employed basis over a significant number of years. When this position was reviewed in 2004, by HM Revenue & Customs, they felt that on the balance of probability the position leant more towards self-employed than PAYE. In 2007 the company decided to revise its contract to make clear the individuals were being engaged on a sub-contract basis and that the workers should be responsible for paying their own tax and National Insurance.
The document said: "For the avoidance of doubt, as an independent contractor, you are entitled to engage one or more individuals to carry out the valeting on your behalf, provided that such an individual is compliant with Autoclenz's requirements of sub-contractors as set out in the agreement."
In passing judgement, Lord Clarke - with a panel of four other judges - found that the clauses introduced in 2007, particularly the substitution clause and the right to refuse work, were unrealistic possibilities that were not truly in the contemplation of the parties when they entered into their agreement.
They added: "Accordingly, the claimants entered into contracts under which they provide personal service, where there were mutual obligations, namely the provision of work in return for money, that these obligations placed the contracts within the employment field and that the degree of control exercised by the respondent in the way that these contracts were performed placed them in the category of contracts of employment."
Despite the wording of the agreement, the Supreme Court found that the original tribunal's evidence of the real relationship between the valeters and Autoclenz was: "Findings of fact which Autoclenz cannot sensibly challenge in this Court".
In this tribunal Judge Foxwell had said: "I do no think it can be said that (the valeters) are businessmen in business on their own account".
Implications for IT employers
This case again emphasises the importance of the drafting contracts with workers engaged on a self-employed basis to ensure the conditions set out in writing are followed in practice. Engagers cannot use sham contracts to create a business-to-business relationship with a client, when in reality the relationship is one of employment. In this particular case it was the view of the Supreme Court that, while the contract had been changed in 2007 to incorporate a substitution clause, in practice this arrangement was not available.
In my experience, it is common practice in the industry when entering into an agreement with workers which is intended to fall outside of PAYE, (either on a self employed basis or to be IR35 friendly), to introduce clauses like "substitution". It is clear, on the findings of the Autoclenz case, to enter into any written agreement which does not mirror the actual reality of the working relationship, could leave an engager exposed under employment rights or facing a bill for retrospective PAYE or National Insurance.
What an IT employer should do in light of this ruling
It is important that, in light of this case, those who have engaged workers on a self-employed basis or IR35 friendly contract should:
Re-visit the contract they have in place and ensure there are no conditions in the contract which are not actually being followed in practice.
Talk to those who supervise those engaged on this basis to ensure they have not materially changed the working arrangement, either by side agreement or verbally which could undermine the terms of the original contract.
Set up reviews, say every 6 months, to ensure what was set out in writing is being followed.
If this review identifies areas of concern then I would recommend the engager needs to consider seeking professional help in either re-drafting of contracts or dealing with the potential exposures which could arise. It is clear that this ruling will create some concerns within the IT sector and it is important that time is taken to consider how to manage the position.
---
Alastair Kendrick is tax director at MacIntyre Hudson LLP
Read more on IT jobs and recruitment