Companies buy a piece of the outsourcing action
Companies seem increasingly keen to buy a piece of their offshore outsourcing suppliers.
Companies seem increasingly keen to buy a piece of their offshore outsourcing suppliers.

Barclays Bank is about to acquire a 50% share in Intelenet Global Services, the Indian business process outsourcing arm of HDFC. The announcement follows hot on the heels of IBM's announcement that it plans to acquire Daksh eServices and a statement by Citigroup that it is to increase its stake from 44% to 100% in e-Serve International.

These moves beg a few questions. Why are companies buying a stake of their offshore outsourcing supplier? What are the benefits and pitfalls?

An outsourcing arrangement, whatever the geographical location, has the problem of managing the supplier. It is far easier to manage the supplier when you own them.

The first criterion for selecting an Indian company to buy into should be the ability of its managerial team. This is not just identifying a good manager. What is needed is a company where there is an effective management structure.

The biggest risk in buying a stake in an offshore supplier is that there will be a clash of managerial styles.

Other things to consider include the capital outlay in the company; extra training costs and staff turnover overseas. It's a steep learning curve and it may take years to develop the capability of the supplier.

One thing we can guarantee is that it will have a big impact on the way the UK IT director plans their strategy as well as their accumulation of air miles.

Barclays and its offshore owning cohorts need to be able to control their costs, realise their investment in India and be able to predict the future service delivery both in terms of cost and security of tenure.

They also need to be able to prove they have control of their data. You cannot do any of these things to the UK and US financial and treasury authorities' satisfaction in the post-September 11 world if you outsource a major part of your business offshore without being able to demonstrate that you have all the necessary controls in place. Ownership gives you those controls.

On the plus side, Barclays and others also recognise a good investment opportunity when they see it; with IT outsourcing continuing to grow and business process outsourcing set to boom, particularly in the highly regulated financial sector, then who better to provide the economics of offshore to a regulated finance sector than a British or US bank with its own operation in India?

It is a natural progression from joint ventures between user and supplier and can help the user protect its intellectual property, such as software and ITskills.

Financial services organisations are major users of offshore, so while Barclays and others buying into their offshore service provider will not quite become the norm, we will see more of it.

Edward Kirkby is business development director at Morgan Chambers

Download this free guide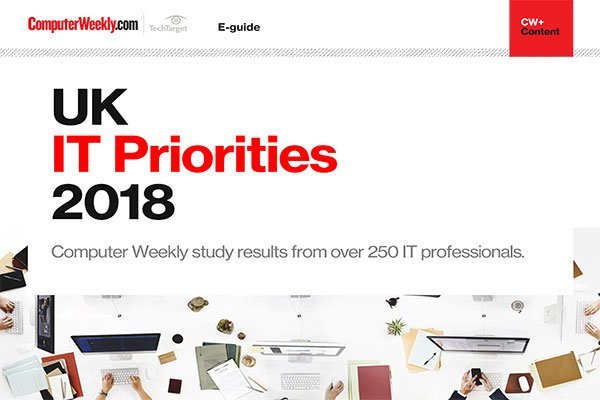 UK IT Priorities 2018 survey results
Download this e-guide to discover the results of our 2018 UK IT Priorities survey, where IT leaders shared with us what they are going to be investing in over the coming 12 months.
By submitting your personal information, you agree that TechTarget and its partners may contact you regarding relevant content, products and special offers.
You also agree that your personal information may be transferred and processed in the United States, and that you have read and agree to the Terms of Use and the Privacy Policy.
Read more on IT outsourcing